Now that my project about Tuscany over the seasons is over, I have decided to start a new project: Tuscany through my eyes. Well, more or less… I am planning on publishing one or more photos of Tuscany every week, and not just some beautiful photos, but images that "match" the way I see my beautiful region at that time of the year. I will publish photos that I have taken and photos that I have not taken but I wish I had! 52 posts to show you Tuscany the way I see it and feel it. Here are the other posts in the series.
Week 30 – The Regatta of the Ancient Maritime Republics in Pisa
Every four years, Pisa hosts the Regatta of the Ancient Maritime Republics. The other cities hosting it in turn are Genoa, Amalfi and Venice. The regatta is a boat race which reenacts the rivalry that once existed between the four cities.
Pisa, Venice, Genoa and Amalfi were very powerful "republics", or rather "city-states" in the Middle Ages, which competed for the control of the Mediterranean trade routes. Along with Dubrovnik, in Croatia, they flourished between the 10th and the 13th century and basically controlled the entire Mediterranean sea both from a military and a commercial point of view. Of course, in order to keep their power, they fought often, and these battles are nowadays "celebrated" though this annual regatta.
The race is preceded by a parade in historical costumes.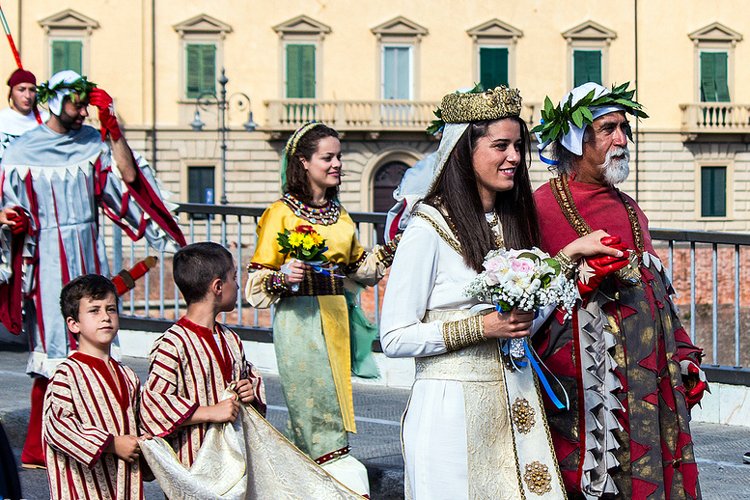 (Photo by Davide Balzano)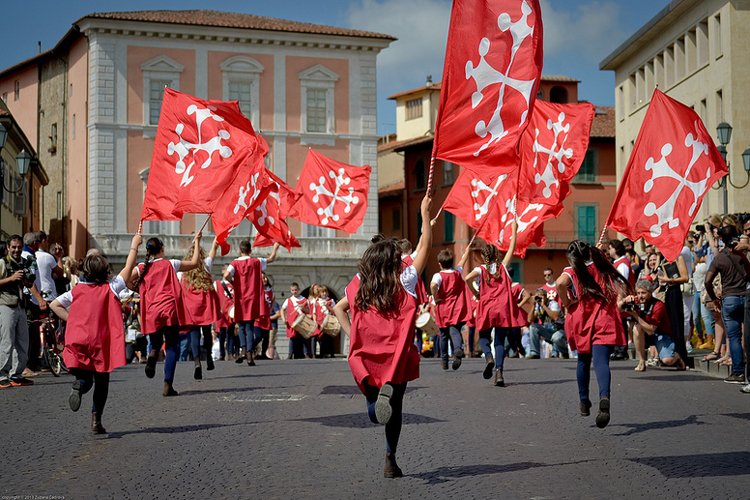 (Photo by Zuzana Čadrová)
There are lots of food trucks and stalls selling souvenirs, food, and local products.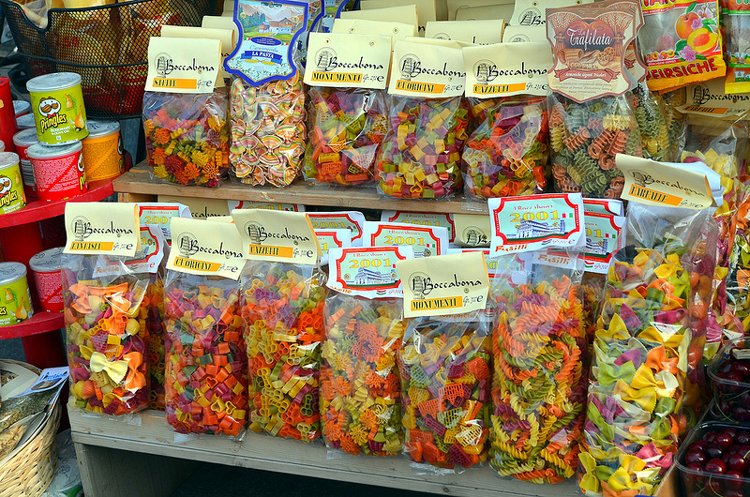 (Photo by Haimanti Weld)
The boats used for the race are called "gozzi". The rowers train all year round on the river to be competitive on this day.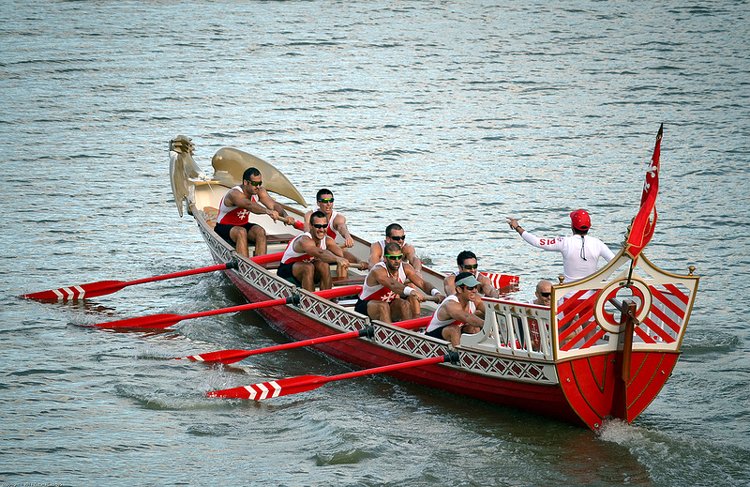 (Photo by Zuzana Čadrová)
After the race, people walk throughout the city and enjoy the sights, the good food and the events of the Giugno Pisano!
If you plan on visiting Pisa, please take a look at our self-catering apartment near the Leaning Tower.