This year, the program of events for the New Year's Eve in Pisa is remarkably rich. The local administration has planned what they called a "spettacolo diffuso", that is, a show spreading throughout the city center.
The main attractions will be acrobatic dancers dancing on the façades of the palazzi along the Lungarno accompanied by an artistic light show, Viennese waltzer stilt dancers in Piazza dei Cavalieri, and at midnight, choreographed water features on Ponte di Mezzo, the bridge connecting Borgo Stretto and Piazza Garibaldi to Corso Italia.
The show will last from 6pm to 2am. The city bus Lam Rossa will run until 2.2o am free of charge.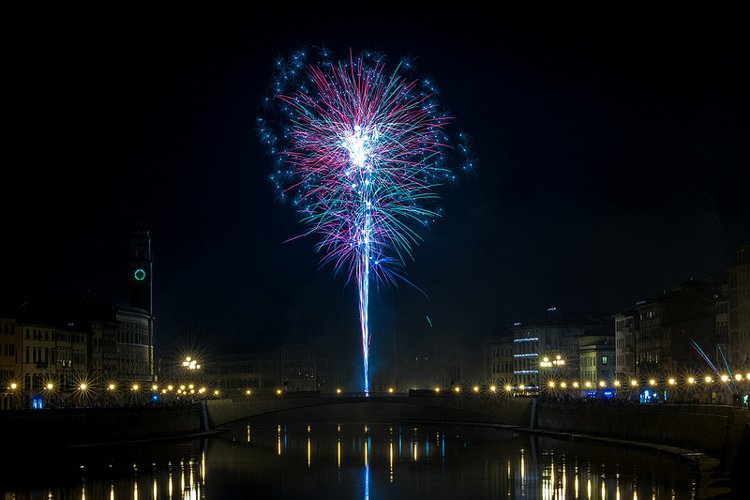 (Photo by Francesco De Faveri)
If you are interested in a "vintage New Year's Eve experience", you could participate in the dinner at the Cinema Lumière followed by a swing concert by the QuattroEtreOTTO band.
If you plan on visiting Pisa for the New Year's Eve celebrations, check our vacation apartment near the Leaning Tower.