Pisa is really neat around Christmas time. The holiday decorations make every city look more beautiful, I believe.
We spent last weekend in the city and we took advantage of the gorgeous sunny day to enjoy some of the Christmas events organized in the city.
On Saturday, we took our son Liam to see Santa's Village at Stazione Leopolda. It was very nice, even though children over 3 years old will enjoy it more than Liam did. He is only two, so many of the workshops, shows and attractions were a bit too much for him, but he loved meeting Peppa Pig and George when we first arrived!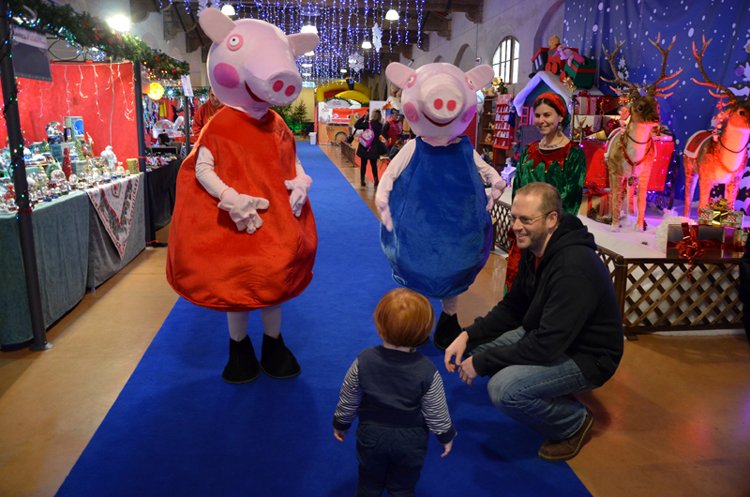 He also enjoyed looking at Santa's sleigh with the reindeer and Santa's cabin! He kept saying "Quanta neve!" (What a lot of snow!!).
He was not at all impressed with Santa though. In fact, I think he was scared, so he refused to go near him to take a photo. After all, it's probably a good thing that he refuses to sit on an old man's lap after he has tried to lure him with candies… LOL Older kids were loving it though, and the setting was absolutely gorgeous.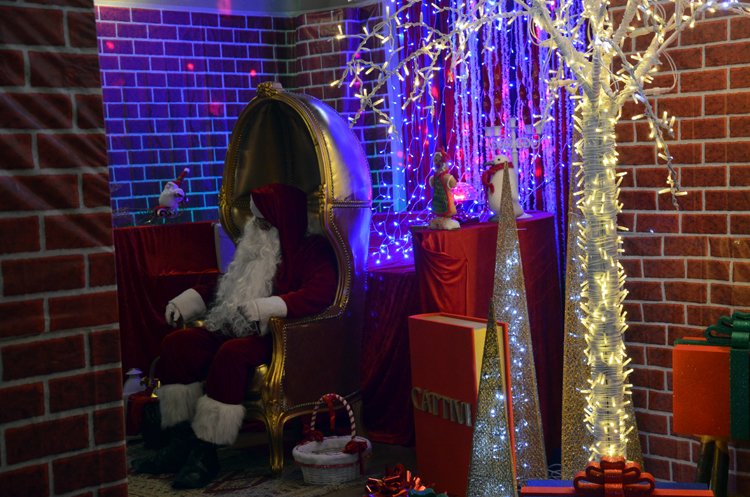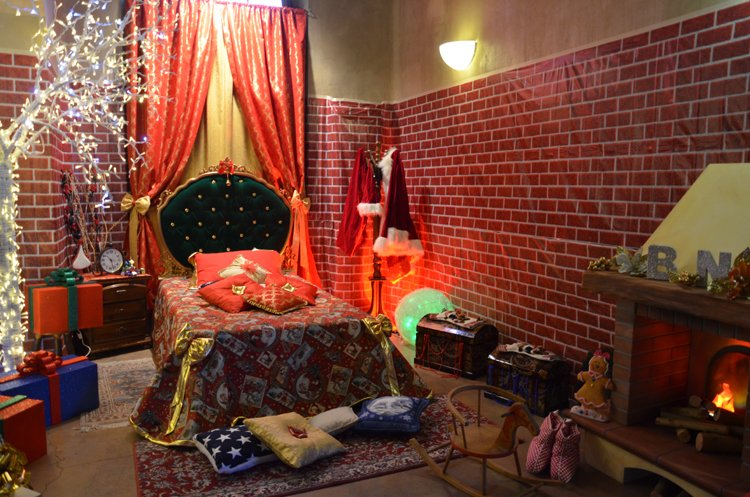 He found the first show we saw entertaining. It was an "elf" making very large soap bubbles. Had he been older he could have joined the other kids who were running around trying to pop the bubbles. There were also some people painting kids' faces, other "elves" making animal-shaped balloons or helping the kids write their letters to Santa, all activities that I am sure he will love in a couple of years.
There was a large inflatable train too, which looked like a lot of fun, but again, for older kids.
Another neat attraction was the gigantic snow globe you could walk through and have your picture taken. Of course he was more interested in the polar bears and penguins outside the globe than in walking through the globe itself!
There were lots of nice stalls selling Christmas decorations. We ended up coming away with 4 bottles of beer produced by a local microbrewery… not sure if that is in the Christmas spirit, but that was all that daddy wanted! 🙂
The thing that Liam loved the most, of course, was the only free attraction… the huge inflatable Santa Claus located at the entrance of the Stazione Leopolda!
La Fabbrica di Babbo Natale is at Stazione Leopolda until Dec. 29, 2013. The entrance fee is 6 euros per person. Entrance for children under 90cm tall is free. They actually measure their height… 🙂
Near Stazione Leopolda, Giardino Scotto is a lovely park, with a usually busy playground.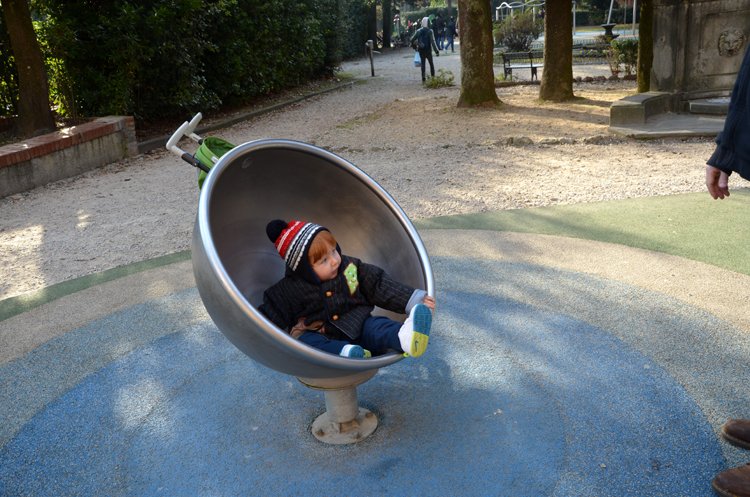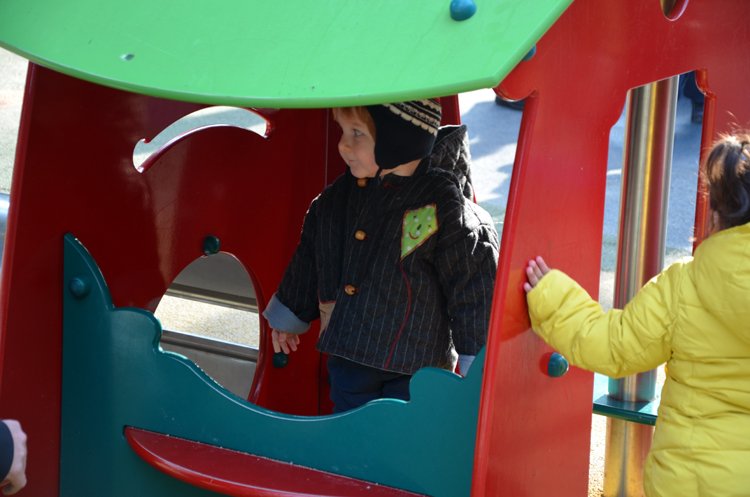 You can also take a walk along Via San Martino to reach Corso Italia, where all the shops and the Christmas market are. Do not forget to stop in one of the nice cafés for a cappuccino and a nice croissant! Or at the brand new DeBondt show room, a local and very appreciated chocolate maker.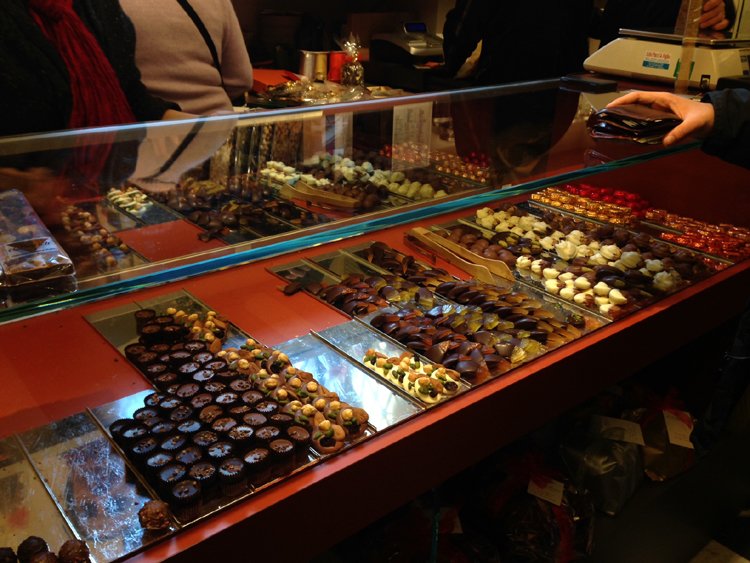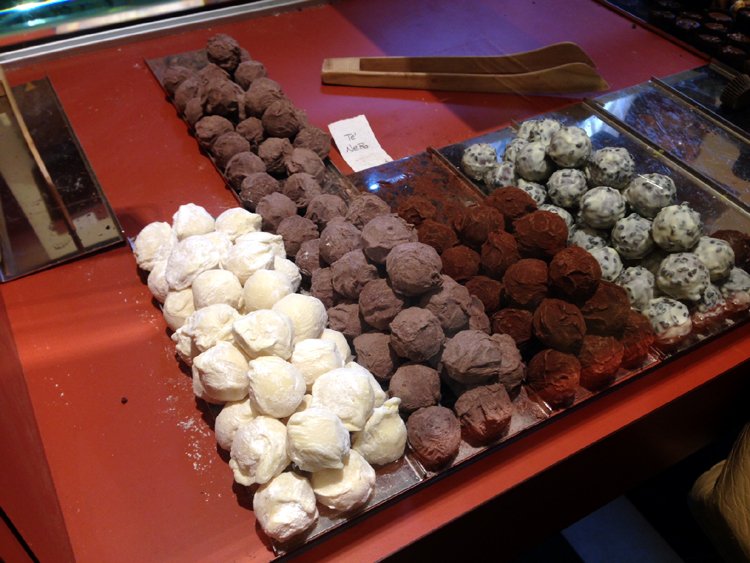 The Christmas market is very colourful: eye candy for children as well as for the grown ups!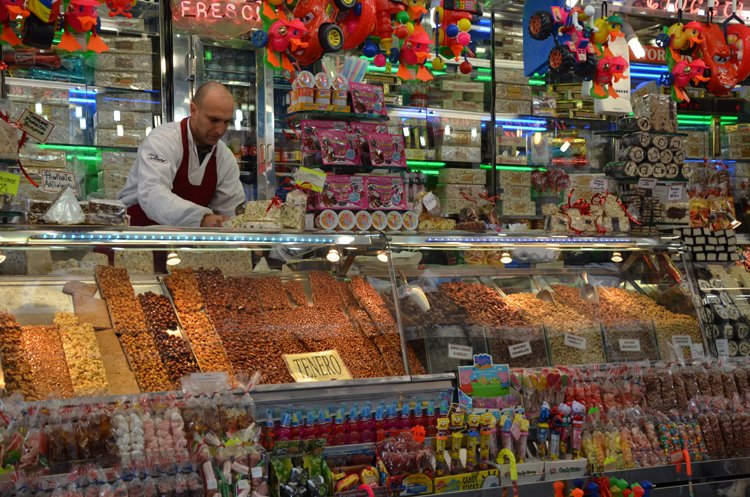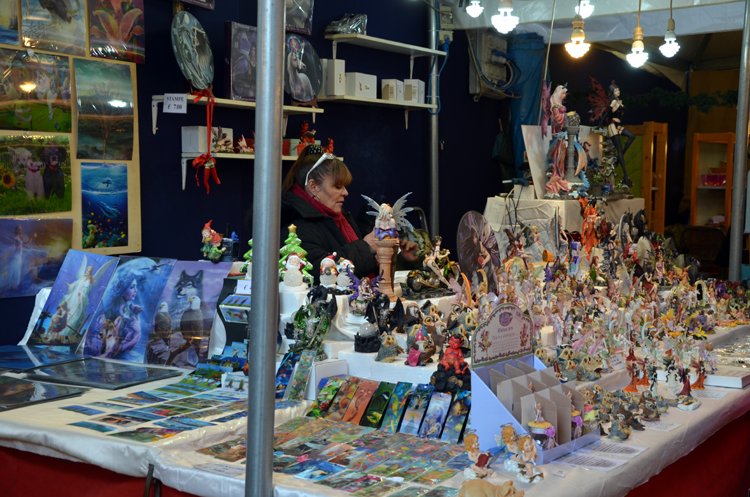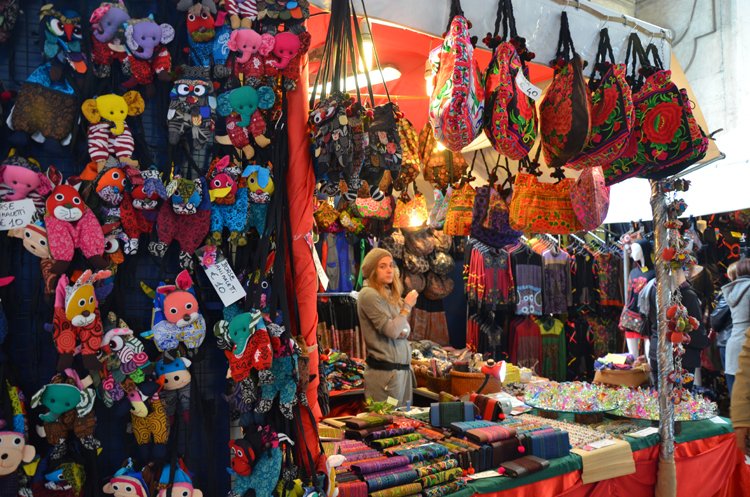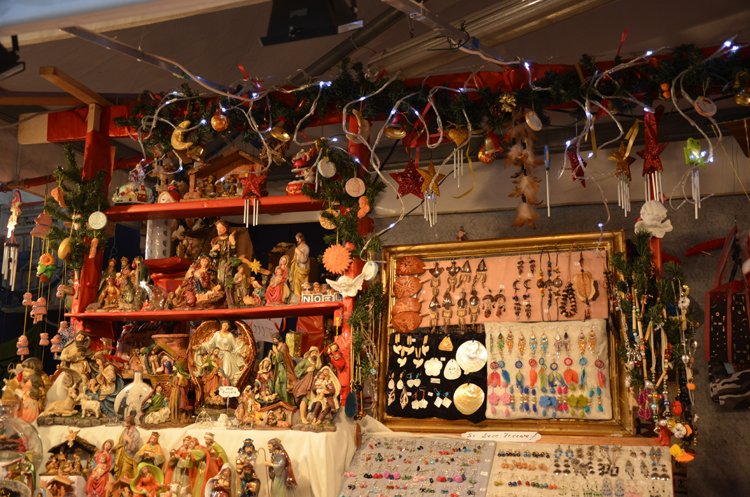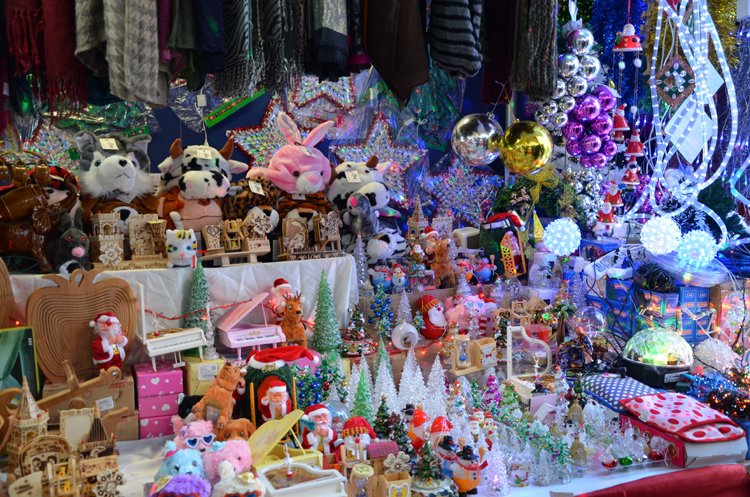 When you are tired of shopping, you can either go to Palazzo Blu and enjoy the gorgeous Andy Warhol exhibit (which might be very interesting for kids too) or you can go to the ice-skating rink in Piazza Vittorio Emanuele.
If you are considering visiting Pisa over the Christmas holidays, please take a look at our vacation rental apartment near the Leaning Tower.