Now that my project about Tuscany over the seasons is over, I have decided to start a new project: Tuscany through my eyes. Well, more or less… I am planning on publishing one or more photos of Tuscany every week, and not just some beautiful photos, but images that "match" the way I see my beautiful region at that time of the year. I will publish photos that I have taken and photos that I have not taken but I wish I had! 52 posts to show you Tuscany the way I see it and feel it. Here are the other posts in the series.
Week 43 – You need to start early!
So the time of the grape harvest has arrived in our family. This year, we have a very special helper!
My parents decided to harvest the Merlot grapes this Sunday, and since the machine they use to crush grapes refused to start, they had to press them by hand with a very old tool that my grandfather used to use in the old days!
Liam enjoyed helping daddy and nonno very much!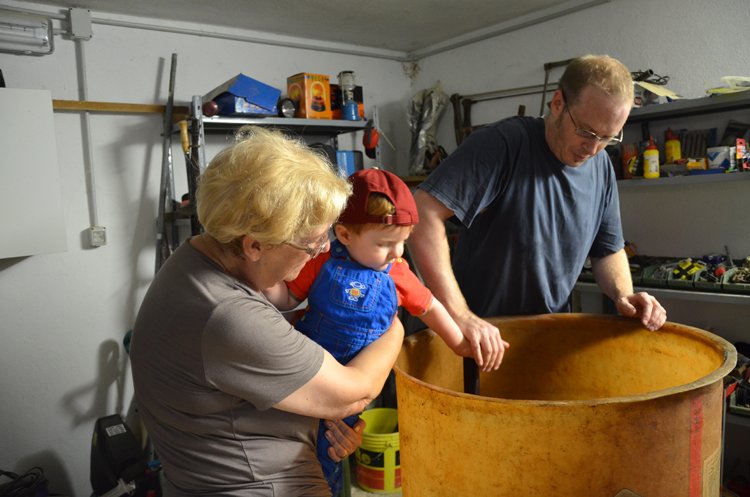 After all, you need to learn the wine making skills early on in life if you want to be good at it!