Now that my project about Tuscany over the seasons is over, I have decided to start a new project: Tuscany through my eyes. Well, more or less… I am planning on publishing one or more photos of Tuscany every week, and not just some beautiful photos, but images that "match" the way I see my beautiful region at that time of the year. I will publish photos that I have taken and photos that I have not taken but I wish I had! 52 posts to show you Tuscany the way I see it and feel it. Here are the other posts in the series.
Week 26 – An office with a view
In Pisa, which is not only the city of the Leaning Tower, but also home to a big university, it is "exam time" for thousands of students. This means that lecturers like me also have a very busy schedule between mid May and mid July.
Working though is more pleasant if you happen to have an office with a nice, large terrace and a view like this!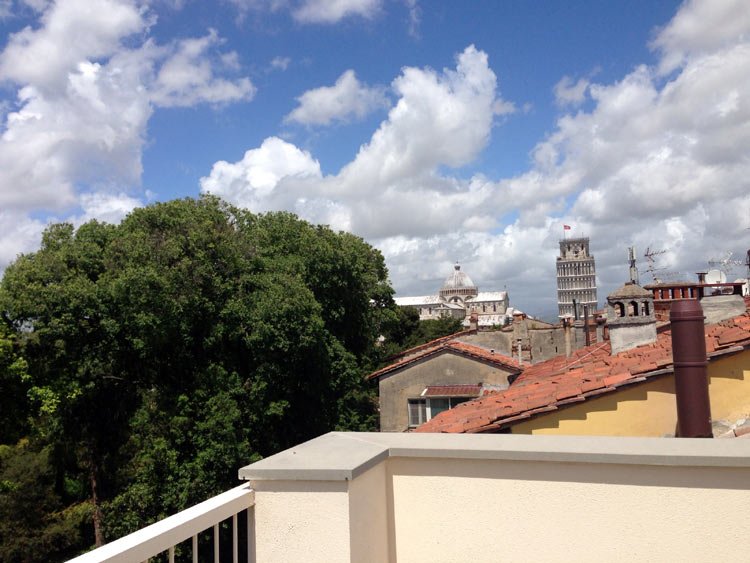 Not my office unfortunately, even though my office too overlooks a nice historical garden and the botanic garden. So I shouldn't really complain!!!