Have you already been to Tuscany? Do you think that you have seen it all? Do you think that a holiday in Tuscany means just art, art, art? Or rolling hills and cypress trees? Well, if you give (our corner of)  Tuscany another try, it might surprise you! Here are some daytrips you probably haven't taken yet.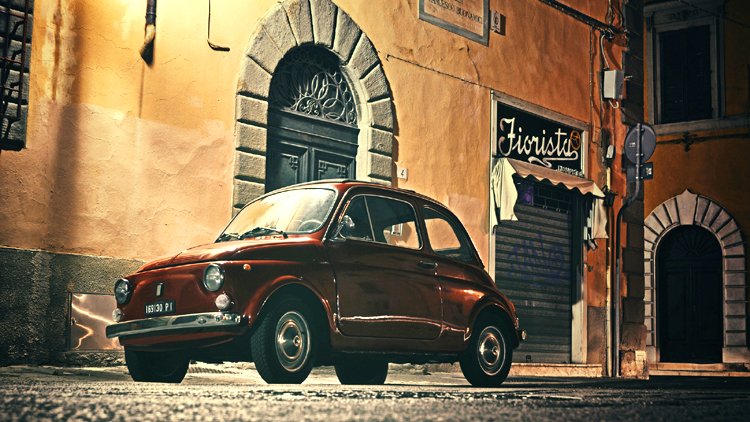 1. Il Giro delle 7 chiese
Literally, the "tour of the 7 churches", this expression derives from the name of a pilgrimage once happening in Rome on Maundy Thursday.  Pilgrims had to visit the 7 main basilicas (S. Giovanni in Laterano, S. Maria Maggiore, S. Pietro in Vaticano, S. Paolo fuori le Mura, S. Croce in Gerusalemme, S. Lorenzo fuori le Mura and S. Sebastiano), and it was almost impossible to do it in one day. "Fare il giro delle sette chiese" is now an idiomatic expression meaning having to take a longer than necessary route to get to a specific point.
I'm borrowing the saying just to introduce what can be a thematic series of day trips in Tuscany (or a VERY long one). So, let's say you are based in our village in Tuscany (to get a better idea of where we are, check this blog post about where you should base yourself in Tuscany), here are seven churches you would love to see.
Here are my recommended 7 churches if you want a day trip for locals!
Chiesa di San Michele Arcangelo (Paganico, 13th century). The church is in the nearest village. It's a 13th century church, with lovely frescoes. A first quick stop and then a great excuse for a cappuccino and croissant at the bar next door.
Pieve di Santa Maria ad Lamulas (Arcidosso, 9th century). A lovely countryside church in the middle of a chestnut groves on Monte Amiata. I have a soft spot for this place, because that's the church we chose for our wedding in 2008. The place is quiet and beautiful. It feels like you have stepped back in time. Every time I have stopped there, there is hardly anybody around, which makes the visit even more special. The church is very plain, the altar is decorated by a wooden statue of the Virgin holding baby Jesus.
There are two legends surrounding this place. The first tells of a big fire that burnt part of the Pieve: the flames miraculously spared the wooden statue. The second tells of a donkey which, out of respect for the Holy Virgin, knelt down by the portal. Two holes in a stone right by the main entrance can be seen to this day. This is a good day trip in April, on the occasion of Festa della Pina (the pine cone festival – usually on the second Sunday after Easter). Traditionally, this was the day in which young men and women in the area could declare their love to each other. A young man would give a pine cone painted in golden or silver to the girl he loved. She could either give it back and reject him or keep it, and give her sweetheart a home made "zuccherino", which is a traditional doughnut shaped cake with no yeast to reciprocate.

Abbazia di San Salvatore (Abbadia San Salvatore, 11th century). Over the century the Abbey has lost in power and prestige, but at the beginning of the last millennium it was powerful and popular with the pilgrims who walked the Via Francigena. For centuries, it housed the so-called "Codex Amiatinus", one of the oldest Latin translations of the Bible. The Abbey is well worth a visit for its Lombard Crypt, with 32 beautiful columns and original capitals. The town is small but lovely and the local Mining Museum is also quite interesting.

[Photo by Kezee]
Collegiata dei Santi Quirico e Giulitta (San Quirico d'Orcia, 12th century). Beautiful collegiate parish church in a mix of the most perfect Romanesque and Gothic style. The town itself is really pretty and a great stop along the Via Francigena. We can recommend a stop at Il Vecchio Forno for a lovely meal. If you visit San Quirico from Abbadia San Salvatore, you can stop at Bagni Vignone to see the thermal pools.

[Photo by Bramhall]
Cappella di Vitaleta (San Quirico d'Orcia, 16th century). You might not recognize the name, but you have certainly seen this small chapel in many postcards of Tuscany. It's the iconic small church amidst the cypress trees: an icon of the Tuscan landscape. It exists, you can visit it, and if you want you can take your own picture of it. It's only a short drive from San Quirico d'Orcia.
[Photo by Antoncino]
Abbey of Sant'Antimo (9th century). Another popular spot in the list, famous for the Gregorian plain-chanting. I have chosen to include it in my list, not because you might not have already been here, but because you might have been here before they opened new parts of the Abbey to the public. It is now possible to walk "the path of light", which includes a visit to the Carolingian Chapel, the crypt, the tribune, the monastic pharmacy and St. Benedict's herb garden for 6 euros. Or you can take lessons in Gregorian plainchant, or discover the techniques and the style of medieval illumination on parchment with the monks. How cool is that?? (More about all of this on the official website).
Abbadia di San Lorenzo al Lanzo (Civitella Marittima, 10th century). Just a short walk from the village and our vacation rental house in Tuscany, I have written about this lovely church and what it means to me here.
2. A day at the beach
If you are wondering what the most Italian holiday is, here is your answer. From May to October, Italians flock to the beach as often as they can. We are very lucky to be only a short drive away from Marina di Grosseto with its wide sandy beaches. Castiglione della Pescaia, Puntala, Marina di Alberese in the Maremma Regional Park are all a short drive away. If you want to really mix in with the locals in the summer, you need to spend at least a day on the beach. Go to one of the establishments, rent an umbrella and two chairs, and relax in the sun for the day. Here is all you need to know about going to the beach in Tuscany.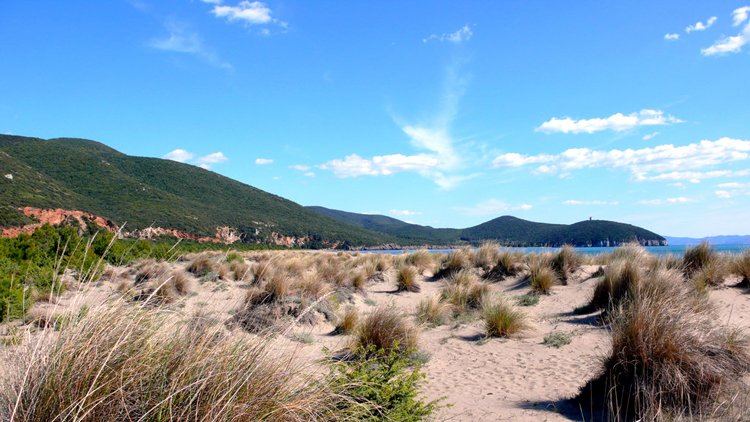 3. Explore archaeological sites
If you like history, Italy of course is a must-go place. I am sure you are familiar with the big archaological sites like the Forum in Rome or Pompeii. Tuscany has a long list of interesting places too though, mostly dating back to Roman or Etruscan times. These are my recommendations for lesser known but very interesting archaeological sites.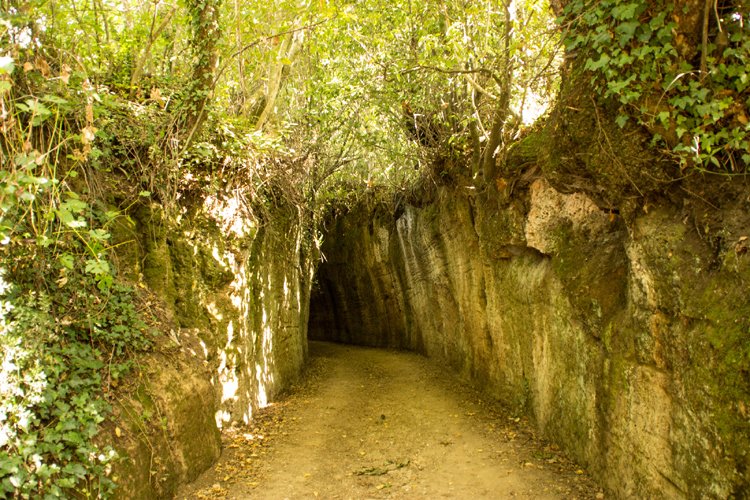 Looking for accommodation?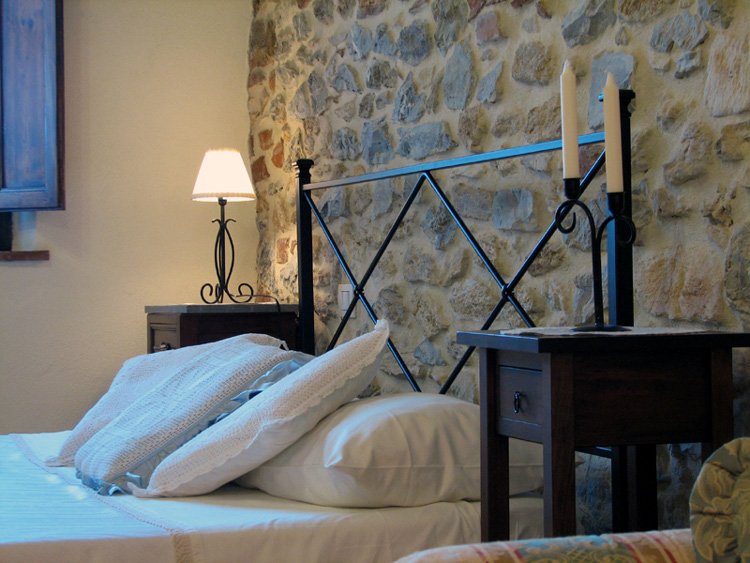 Look no further: check out our vacation house in Tuscany. Ideal base to explore southern Tuscany and a great deal! Top reviews available online!
Italy Blogging Roundtable
This is a post in a monthly series called The Italy Blogging Roundtable. Here you can find the posts of the other bloggers who participate in the roundtable. Our topic this month was "holidays":