Oddly enough, we picked "August" as the Italy Roundtable topic for the month of July… We are funny that way. I have already written several posts about the topic:
and also about some of the events or activities that are typical of the month:
Therefore I had to think "long and deeply" about what I wanted to write and I couldn't come up with anything new. At first, I decided to write something about the "widely believed myths" about August in Italy. However, I could only come up with one… the commonly held belief that everything is closed in August and that cities are deserted.
Just because I spent some time thinking about this, I will say that this is only true for those parts of the cities that are exclusively populated by the locals. Any area that has anything to do with even a handful of tourists (Italian or international) will be in full swing. This means that restaurants, shops, museums and anything you might need while in Tuscany will be open and available.
The residential areas or the areas where the major economic resource are workers and residents might shut down and empty out, because most factories and businesses choose to close for the summer holidays during the three central weeks of the month. This is also  why the coastal areas and any tourist destinations will be bustling with tourists in August: because everybody is essentially forced to take their vacation at the same time.
Truth be told, with the economic crisis, most cities remain alive and busy even in August. So you might find plenty is open even when traditionally it wouldn't have.
Contrary to what you might expect, though, smaller centers, minor villages etc., even those that are off the beaten track, will also be bustling in August thanks to the many "former" locals who come back to spend time with relatives and childhood friends in the home village (like we do).
In these minor centers, August is usually the month of village festivals too, so expect lots of events (dinners al fresco, movie nights, concerts, etc.), most of which, though, will be meant for the locals (so don't expect any foreign idioms…). The annual village festival in our village, for instance, is held either the last or the second last weekend in August (Sagra dell'Alta Maremma).
This was all I had about August in Tuscany (or Italy)… but while I was thinking about this and about the fact that the holiday par excellence in Italy is going to the beach, it came to my mind that I have wanted to write about going to the beach with your dog for a long time.
Let me say that we do not go to the beach (I hate it in fact… and it looks like our son has inherited that from mummy… yesterday, he went for the first time with my parents, and refused to touch the sand or the water for the entire time… he seems much happier looking at tractors and threshing machines in the countryside of the Maremma!). However, I have always thought that it would have been useful to have an informative post for people who decide to visit Tuscany with their dog and want to experience the national pastime.
Can I take my dog to the beach in Tuscany?
The rules that regulate the access of dogs to the beaches are the same as those that regulate access to public gardens and public areas in general. Dogs can be taken to the beach if they are kept on the leash and have a muzzle, unless the contrary is clearly indicated through signs and notices. They won't be allowed in children's playgrounds or in areas that are destined to other specific purposes (e.g. in equipped beaches belonging to the various establishments). The ban will be indicated by specific signs. When no signs are present, dogs can access the beach and other public spaces provided the rules stated above are respected.
Municipalities can allot and equip specific areas for dogs. In those areas, dogs may be let off the leash and do not have to wear a muzzle.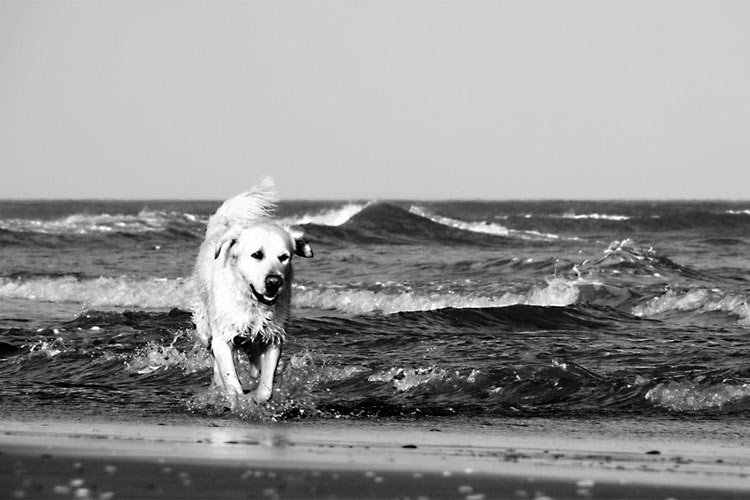 (Photo by nikold)
For this reason, over the past few years, there has been a significant increase in beaches specifically equipped for people travelling with dogs.
In the Maremma area, dogs can access the beach between Marina di Grosseto and Castiglione della Pescaia, in a fabulous area comprised between the camping site "Le Marze" and a bar called "Fuori Rotta". I believe this is one of the most beautiful stretches of beach in the whole region anyway, even if you are travelling without a pet. Sandy dunes, large sandy beach backed by a pine tree woods.
In Follonica, dogs are welcome at Mamai Beach, SurfRelax (for surfers with pets!), and on the beach opposite to the camping site "Baia dei Gabbiani", where you can also find a specifically equipped area.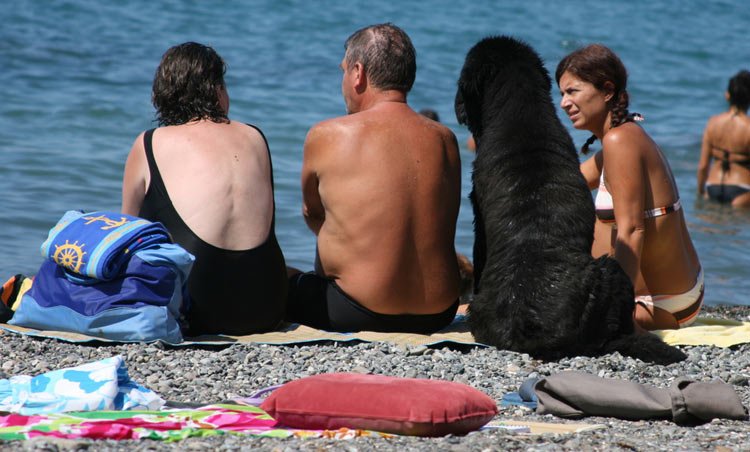 (Photo by Janex and Alba)
Further north, on the Isle of Elba there is a beach in Portoferraio that is specifically meant for people travelling with dogs: the Dog Beach Schiopparello. Other "Bau Beaches" can be found in Cecina and San Vincenzo (Dog Beach).
Near Pisa, dogs are welcome on the beach of Calambrone. While, in the Versilia area, dogs can access exclusive resorts at Forte dei Marmi (Bagno Flavio) and Lido di Camaiore (Eugenia Beach).
So, no reason to leave your furry friend at home or to give up on a holiday in Tuscany because you are worried your dog might be an obstacle. Accommodation won't be a problem either, because most hotels, agriturismo and vacation rentals welcome pets, and now access to pets is granted in restaurants and bars too.
And most importantly, never, ever abandon your pet!
Italy Blogging Roundtable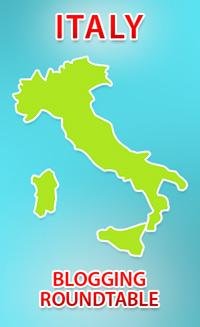 This is the 22nd post in a monthly series called The Italy Blogging Roundtable. Here you can find the posts of the other bloggers who participate in the roundtable. Our topic this month was "August in Italy":