So here we are! Another year has just begun! Happy New Year to you all!!! May 2014 be a healthy, serene year, which makes all your dreams come true!
We know our 2014 will be challenging but hopefully a happy, challenging year. We are expecting our second baby in just about two weeks. If everything goes as it should, Liam will soon be the big brother of a baby sister! We are at the same time looking forward to meeting the new addition to our family and kind of scared at the idea of starting all over again with a newborn and a 2-year-old in the house! But we are confident things will work themselves out!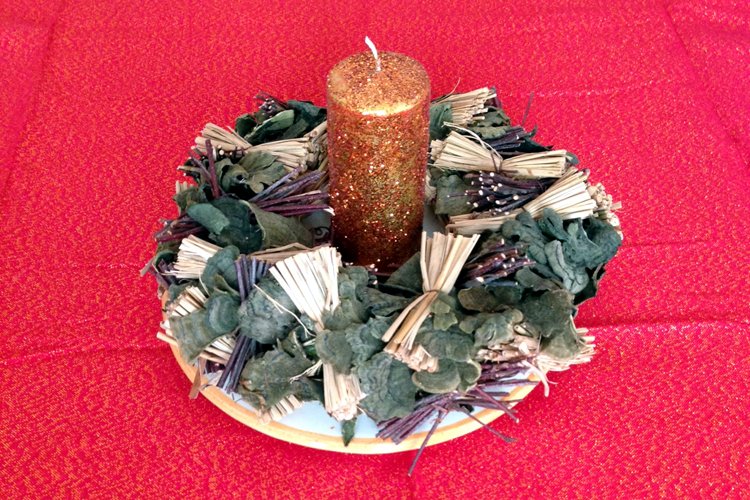 We needed a sweet way to start the new year and wish each other "buon anno nuovo!", so I made a chocolate cake which came out excellent. We enjoyed a piece of it on a lovely sunny winter morning.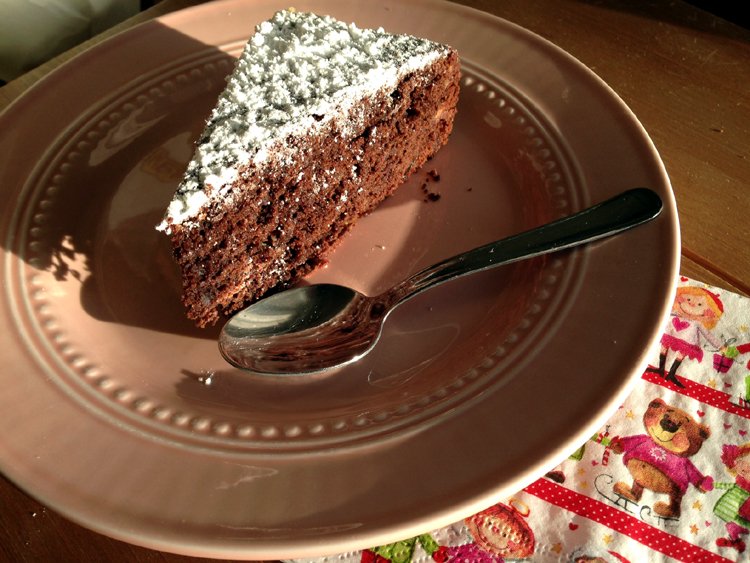 That's why I thought that sharing the recipe with you would be a nice way  to also share our sweetest wishes for the new year with you!
We are looking forward to seeing again some returning guests at Casina di Rosa this year, and to meeting new interesting people who have chosen or will choose to come spend their holidays in Tuscany in our village or stay at our holiday apartment in Pisa! And we want to thank once again all the amazing people who have crossed our path thanks to our vacation rentals or our blog and whom we are now proud and honored to be able to call friends!
Buon anno a tutti!!!
Torta al cioccolato con uvetta – Chcolate cake with raisins
Ingredients
3 eggs
300gr sugar
150gr unsalted butter
1 glass of milk
vanilla extract (liquid or powdered)
16gr baking powder
200gr all-purpose flour
80gr dark chocolate powder
raisins
chocolate chips
icing sugar
Beat eggs at highest speed for at least 5 minutes then slowly add the sugar and keep beating for 5 to 8 more minutes until it has the consistency of a milkshake. Melt butter and add it to the mix. Make sure it is not too hot or it will "cook" the eggs. Add the milk (I used whole milk but you can use the type you like best) and the vanilla extract if you use the liquid version. Mix flour, baking powder and vanilla extract if you use the powdered type and add the dry ingredients to the batter. Add the dark chocolate powder. To add the dry ingredients you can use a spatula or your mixer at a medium-to-low speed, so that the batter remains fluffy and soft. Add raisins and chocolate chips to your liking.
Pour batter in a buttered cake tin and bake in pre-heated oven (180°C- 300°F) for 40 minutes. When the cake is cooked, sprinkle with icing sugar, or you can decorate it as you prefer.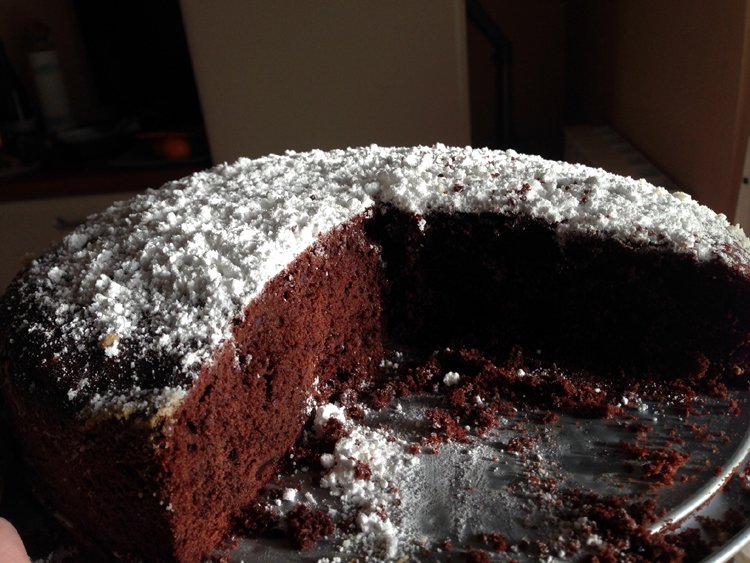 Enjoy the cake at breakfast with a nice cappuccino like we did or whenever you need a bit of sweetness!!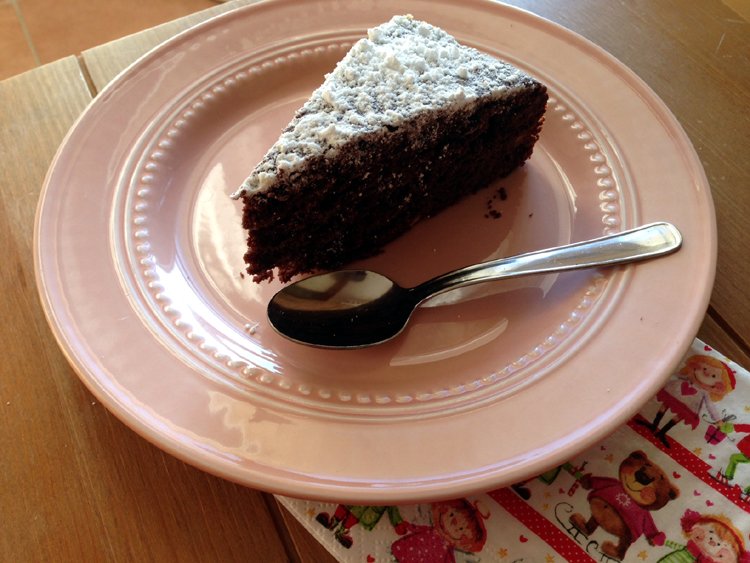 Buon anno a tutti!!!