This month's Italy Blogging Roundtable was very special (I write in the past because I am late in posting this time..). Not only because it was about "gifts" – and who doesn't love gifts?! – but also because we asked our blogging friends to contribute to this month's roundtable and "donate" an original post.
I discovered what I knew already: we have amazing, generous friends, who didn't hesitate to join in the fun and contributed fabulous posts. You can see the links to all the submissions here, in the comments. I have tried to add all the links that I received.
But, rules are rules, and only a selection of the posts received could be selected for a special mention in this post! And it was so difficult to choose only 5, because I loved all of the contributions! You will find my selection at the end of this post (you can't ruin the suspense…)!
I meant to write this post well in advance and schedule it to be published on the 14th like the posts of the other ladies. Unfortunately, I only managed to write the three paragraphs above before I went into labor!
The most amazing gift
That's right. We got the most incredible gift this month: our son Liam. He decided to arrive in a hurry, on December 8. I had always joked about the fact that I was sure he would come on the 8th, which is a holiday… and that's always bad news in hospitals, because all the most experienced doctors are off, and the younger med students cover all the shifts. And that is exactly what happened!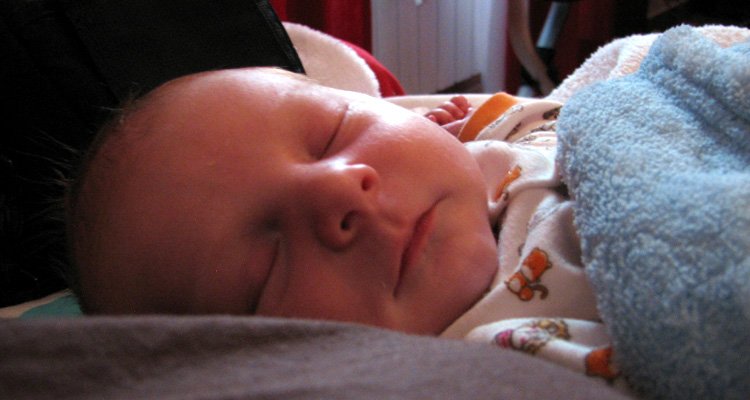 I went into labor at 6.30 am and at 2.28 pm he was born. There were a few bumps along the road, and everything was a bit more complicated than we had hoped or expected to be, but that makes us appreciate even more the value of being together.
For this reason, when I think of what I should write about "gifts", I can't think of any greater present than my family… including the dog!
The second most amazing gift
Time… oh what a distant memory!!! Time to sleep, time to eat, time to answer email and even write this post… Now I truly appreciate every moment I can get for myself!
But then I think that the time I can't dedicate to myself is time well spent with my beloved ones.
The gift of dreams
Over the past 10 years, I have been working hard to advance in my academic career: a PhD, two post-doc reasearch grants, publications, presentations at national and international conferences, participations in research projects, etc. I have been working as a non-tenured researcher and lecturer in English Linguistics at the University of Pisa since 2004, always with short-term contracts which guaranteed no job security whatsoever.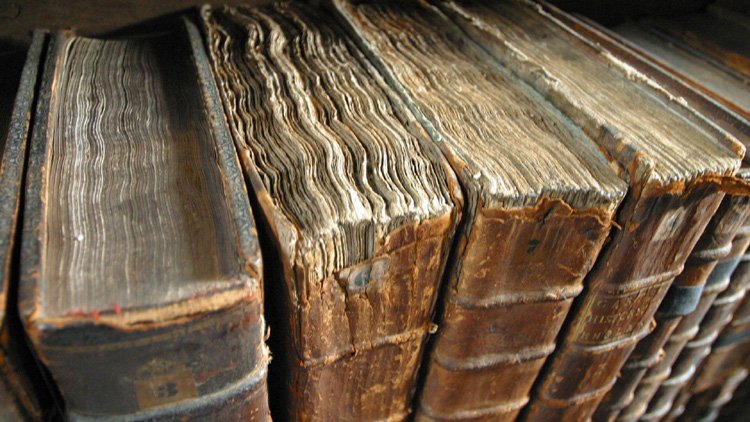 From tomorrow, I will finally be able to call myself a tenured researcher! I still have a hard time believing that I did really get the job I have been working so hard to get… Many times I have thought that I would be better off giving up on my "dream" and dedicating my time to something else. Now I am happy that I hung on and that my friends and family were so supportive.
The gift of hope
This year has brought me so many beautiful gifts that I am kind of scared of completely rejoicing… Superstitious Italians! 🙂 I have all the fears that new mothers have, all the worries that most people have before starting a new job, all the questions that such big life changes bring about…
But I also have hope. Hope that I can be a good mum and a good scholar. Hope that my family and friends will be on my side and will support my new path. Hope that I will be abe to show them how much I love them and appreciate every little thing they do for me.
The gift of friendship
I need to thank all the friends – both those that I get a chance to meet in person and those whom I only get to meet online – for their wishes, their kind words, their gifts and most importantly their patience! Especially my Italy Blogging Roundtable ladies, Alexandra, Jessica, Melanie and Rebecca, who have allowed me to participate even if I am so late in posting this month!
The gifts I won't buy…
And an apology… I am afraid this year, we won't have time to go Christmas shopping. Normally, I love shopping for Christmas presents! I am one of those people who don't care about the actual monetary value of presents: it's the objects that matter not their price. Since we always end up spending a lot of money on the gifts we give the younger members of the family, we play a little game with our grown-up family memmbers: we cannot spend more than 5 euros on each other's presents. And the presents must be chosen carefully for the person they will be given to. They can be handmade, or bought. Finding 5 euro presents is really difficult, more than one would expect! But that's what makes it so much fun!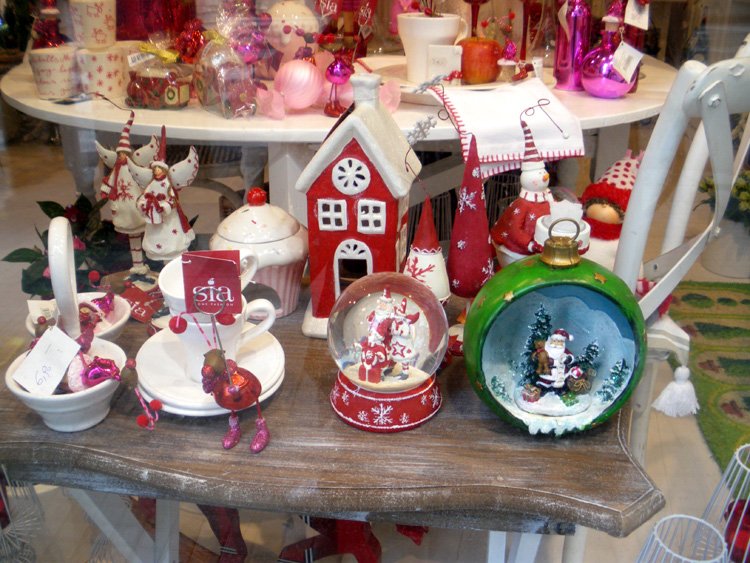 I usually go shopping at the Christmas markets in Pisa. There are lots of stalls selling hand-crafted objects, and if you are patient enough, you can easily find the most suitable gift for everybody.
For more expensive presents I love the shops in Corso Italia and most of all… Antichi Vizi. See this post about the best places for Christmas gift shopping in Pisa.
This year, I am afraid we will be handing out hugs, kisses and best wishes for the holidays and the new year!
And now my choice of guest posts for the Italy Blogging Roundtable!
Once again, I would like to thank the people who sent their contributions to this month's Italy Blogging Roundtable! All the posts were amazing, but I needed to choose 5 so here we go:
Choosing was almost impossible. The quality of the posts was incredible. Please see the comments this post for the full list of the posts! Thanks!
Italy Blogging Roundtable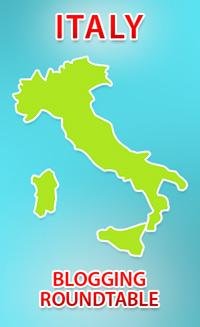 This is the seventh post in a monthly series called The Italy Blogging Roundtable. Here you can find the posts of the other bloggers who participate in the roundtable. Our topic this month was "gifts":
Alexandra (Arttrav) – Top 5 Christmas gift ideas from Renaissance Florence
Jessica (Why Go Italy) – Italy Roundtable: 8 of My Favorite Italy Gifts
Melanie (Italofile) – Give the Gift of Italian Culture
Rebecca (Brigolante) – The Blogging Gift