Now that my project about Tuscany over the seasons is over, I have decided to start a new project: Tuscany through my eyes. Well, more or less… I am planning on publishing one or more photos of Tuscany every week, and not just some beautiful photos, but images that "match" the way I see my beautiful region at that time of the year. I will publish photos that I have taken and photos that I have not taken but I wish I had! 52 posts to show you Tuscany the way I see it and feel it. Here are the other posts in the series.
Week 47 – The colors of the fall are finally here
This year the fall has made us wait before making its official appearance. But now that it's here, it has finally brought us its pretty colors.
We have taken advantage of the good weather to do some "landscaping" at Casina di Rosa, our vacation house in Southern Tuscany. It was high time to substitute the summer flowers with something more suitable for the season! And to me, October means cyclamens and berries!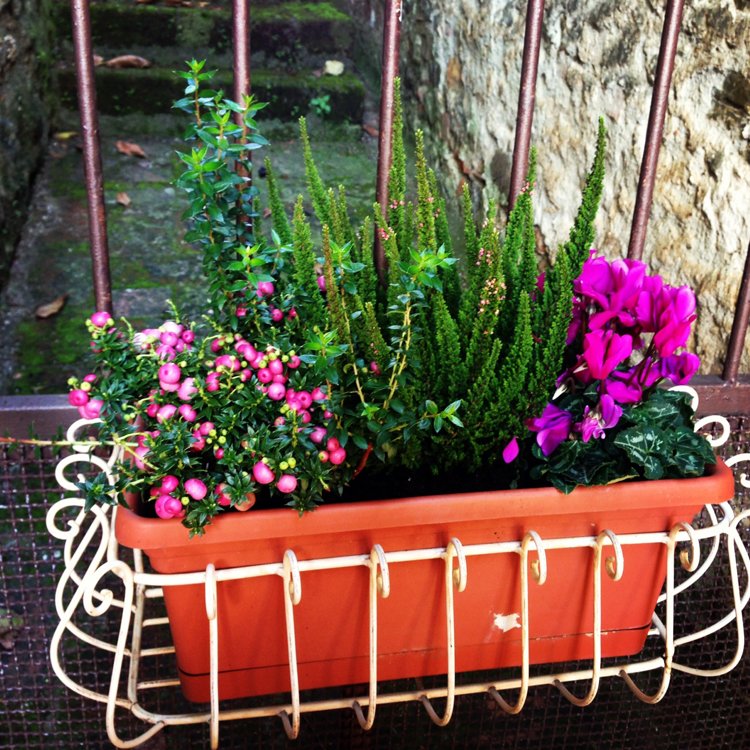 Let's hope the season brings us a bounty of pretty colors! Here is a post I wrote a while back, but still one of my favourite, in case you want to take a look at what Tuscany looks like in the fall.