Now that my project about Tuscany over the seasons is over, I have decided to start a new project: Tuscany through my eyes. Well, more or less… I am planning on publishing one or more photos of Tuscany every week, and not just some beautiful photos, but images that "match" the way I see my beautiful region at that time of the year. I will publish photos that I have taken and photos that I have not taken but I wish I had! 52 posts to show you Tuscany the way I see it and feel it. Here are the other posts in the series.
Week 40 – Our local cowboys
If you think that cowboys are a prerogative of the States, well, you are wrong. The Maremma area has its very own tradition of cowboys, called butteri.
They ride the horse typical of the area, the so-called Cavalli Maremmani, and traditionally tended livestock, especially the native Maremmana cattle breed.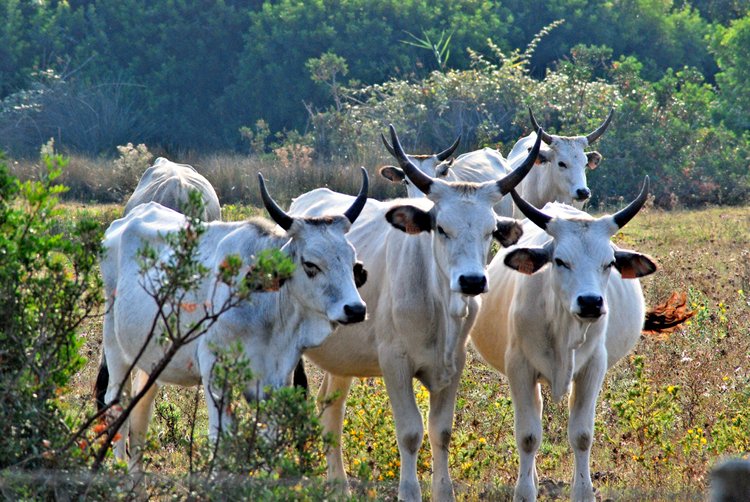 (Photo by Francesca Graziani)
Butteri's outfit have peculiar names. Their saddle is called a bardella. Their large rain mantle is called "pastràno", a word which in the local dialect has come to indicate all sorts of large, baggy clothes.
Butteri carry a stick they use for herding oxen and horses called "mazzarella".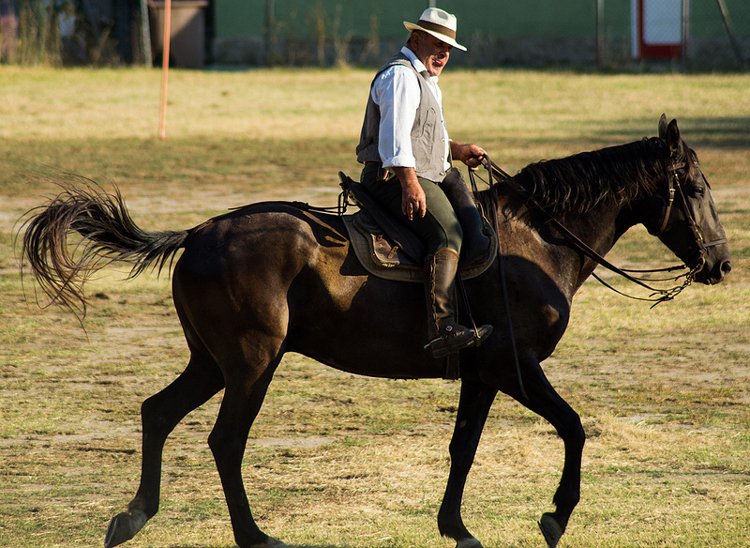 (Photo by Alessio Capanni)
Nowadays, there are only a handful of large herds which are still tended by butteri in the Maremma National Park, so  the tradition of the butteri lives on in folk festivals and in the Italian equivalent of rodeos.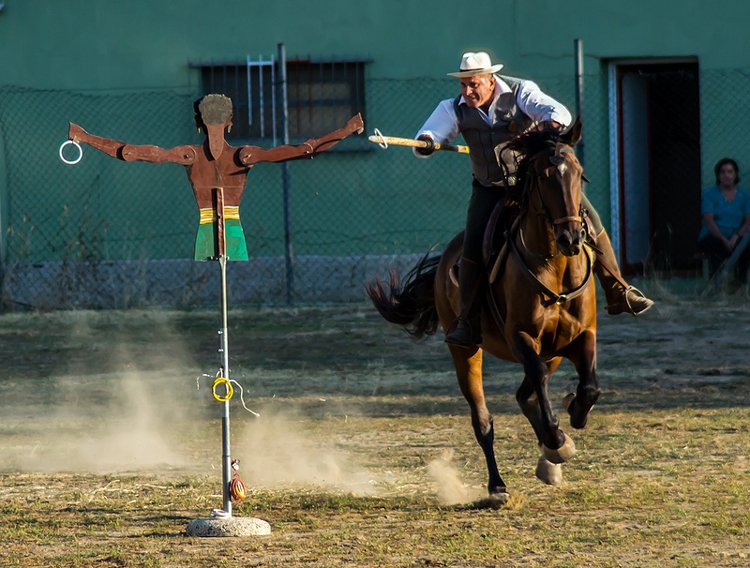 (Photo by Alessio Capanni)
The highest moment of glory in the history of the butteri was in 1890, when Buffalo Bill took his Wild West show to Italy. Unimpressed, the butteri challenged him and his show to a contest of skill. Our "Tuscan cowboys" allegedly proved far more experienced than the Buffalo Bill troupe and this victory was savored for many years.
If you want to see the butteri, check out our vacation house in Maremma, Casina di Rosa.