Now that my project about Tuscany over the seasons is over, I have decided to start a new project: Tuscany through my eyes. Well, more or less… I am planning on publishing one or more photos of Tuscany every week, and not just some beautiful photos, but images that "match" the way I see my beautiful region at that time of the year. I will publish photos that I have taken and photos that I have not taken but I wish I had! 52 posts to show you Tuscany the way I see it and feel it. Here are the other posts in the series.
Week 32 – Marrone Terra di Siena – a nuance of brown
Many people have in their mind that Tuscany is made of green rolling hills… well, that lasts for about three weeks. Then, for the rest of the year, it mostly looks like this…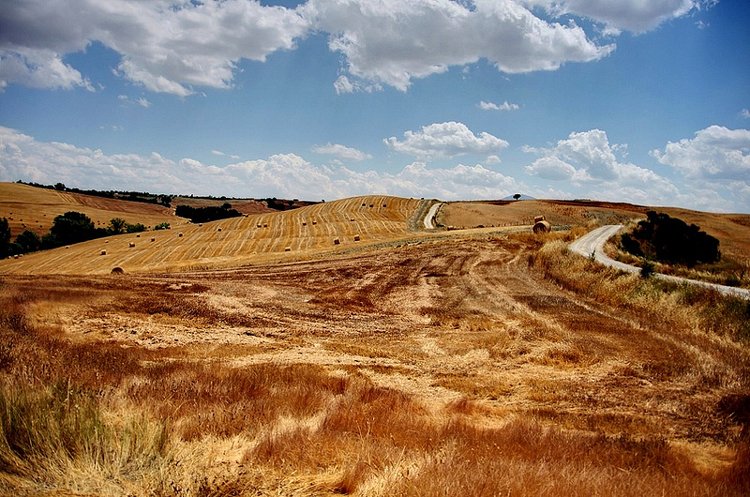 (Photo by Elena)
Still full of character and charm, with its hay bales dotting the fields. But for some, surprising. This photo was taken in the Valdorcia area, south of Siena. And this is another gorgeous photo of the city… doesn't this make it worth it to visit in July too?

(Photo by inlensview)
If you plan on visiting Southern Tuscany, take a look at our vacation house near Siena!