Today it's been 5 years since we started our Italy Blogging Roundtable. I cannot believe how fast the time flies.
We are celebrating our "wood anniversary" with a post about the number five.
When I think about the number 5 and Tuscany, the first thing that comes to my mind is a "cinquino", literally "a little five". Now, the term here has two possible meanings. Cinquino is the nickname for the Fiat 500 – which is not the one I am thinking about – and the name of the small glass wine was traditionally served at the bar.  That's what n.5 is to me.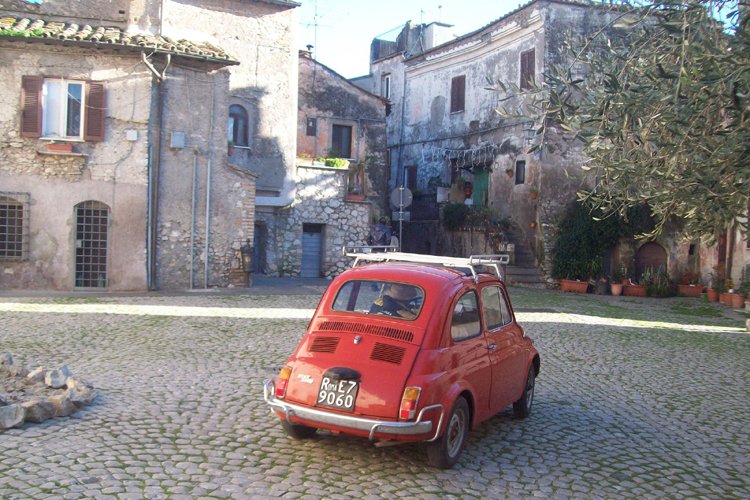 (Photo by altotemi)
I remember the men in the village drinking "un cinquino di vino" (a glass of the house wine) at every hour of the day at the local bar.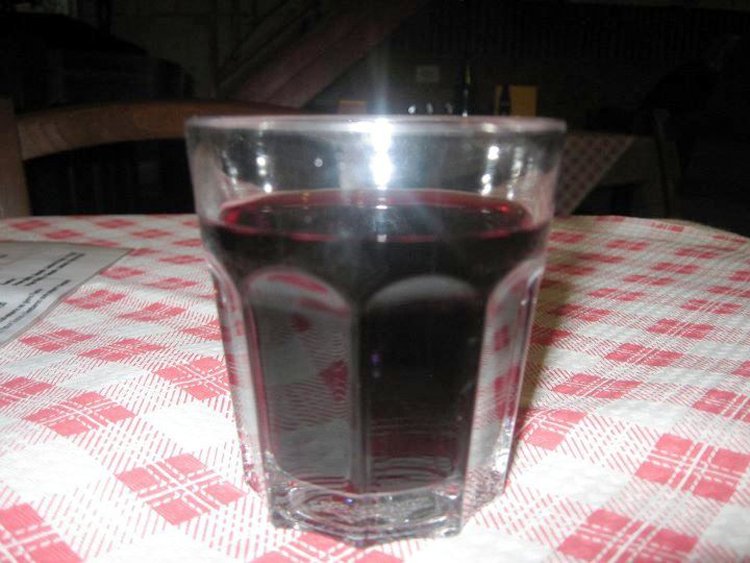 I have this memory of the summer days when I was not in school and I would go meet my friends at the only bar in the village (a circolino ARCI of course, like most bars in Tuscany, where in theory you should have a membership, but in practice it's just a bar…). Older men would be playing cards all morning, and occasionally get up to ask for a "cinquino". Of course, to pay later.
Running up a "tab" was still a possibility back then. People would drink and eat, and the barman would write it down on a piece of scrap paper that was dug out from a wooden box every month on the 27th, the day people got paid. And people went and paid up their monthly debt.
Some younger men would come in with a friend in mid morning, to take a break from whatever  his occupation was, and ask for a cinquino before smoking a cigarette and going back to work.
Some men like my grandfather would sit at a table playing cards or discussing hunting adventures with a large "bottiglione" (a 2 litre bottle) of home made wine and just pay for the possibility to use one of the bar's glasses.
It seems another life, another world now, even if only a few decades have passed. Wine was served in these simple cups made of thick glass.
There was no connosseur's tasting, rotation of the wine, smelling and sipping. The barman filled them to the brim with local red wine, and people grabbed the glass with two fingers and drank it all up in 5 minutes.
There was no difficult choice of red wine for the aperitivo. There was just a request "barrista un cinquino grazie!". And that was the aperitif.
If you wonder where the name comes from, a glass like that used to cost 500 lira a long time ago. I am not sure how much a cinquino is now, but I suspect definitely more than that!
In some osterie you might still be given a wine glass like that instead of what you are used to. Of course you will have a wider choice of wines, but if you are offered the house wine in a cinquino, well that's one of the most authentic experiences you can possibly have in Tuscany.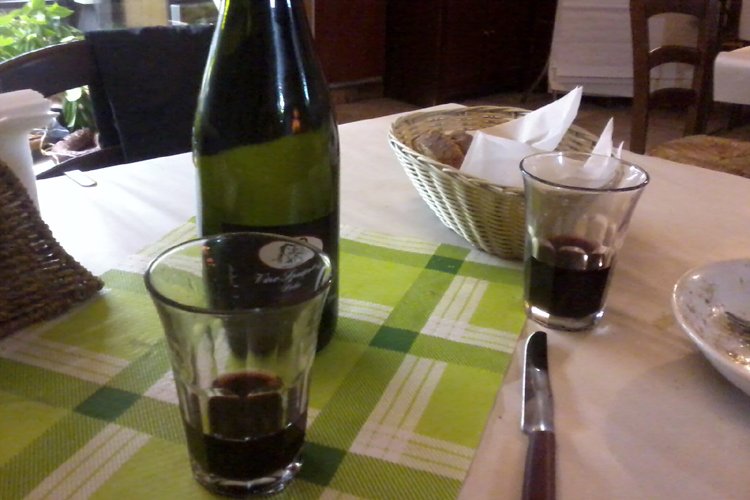 To celebrate our Roundtable's anniversary we are happy to offer 50 euros off any week at our vacation house in Tuscany, Casina di Rosa, so you can come and try one of the cinquini served at the local bar! Get in touch!
Italy Blogging Roundtable
This is a post in a monthly series called The Italy Blogging Roundtable. Here you can find the posts of the other bloggers who participate in the roundtable. Our topic this month was "five":