Some say it's just the latest obsession, others say it's the result of a change in wheat and its processing. Nobody can deny that the number of people who are or claim to be gluten intolerant has increased dramatically over the past few years.
Gluten intolerance is not a new thing in Italy. Celiac disease has always been an issue in this country so most restaurants try to accommodate gluten intolerant guests.
We are gluten intolerant, will we have troubles eating in Tuscany?

I am not gluten intolerant, but I have answered this question many times. The answer is no, provided you know what you are eating and make sure they hear you loud and clear at the restaurant, especially in smaller places. Otherwise, you might end up like a vegetarian friend of mine who had to argue his case with the owner of a small restaurant in the countryside near our village to make him  understand that a small bite of wild boar meat is still meat… it's not a matter of quantity!
So what can you eat in Tuscany which won't be bad for you if you are celiac or gluten intolerant?
You can eat seafood appetisers: a good "insalata di mare" is perfect. It only includes seafood and vegetables. Cured meats are suitable too, because there is no bread in them, and not even in sausages (Tuscan sausages only include pork and spices and can be eaten "raw" as well). You can also eat any of the many delicious pecorini cheeses available everywhere in the region. You need to stay far from crostini, farro salads and pappa al pomodoro.
(Photo by Marco Varisco)
As a first course you can have risotto, and any restaurant will be willing to substitute rice for pasta in the first courses they offer, including the soups. The "minestre" (vegetable or pulse soups) are ideal. Make sure they are served without any pasta or ask if they can cook some rice in it instead of the pasta. Be careful of the typical minestre: zuppa di pane and ribollita or acqua cotta for instance. They are usually served on bread. If you want to try those, just ask them to serve your minestra without the bread.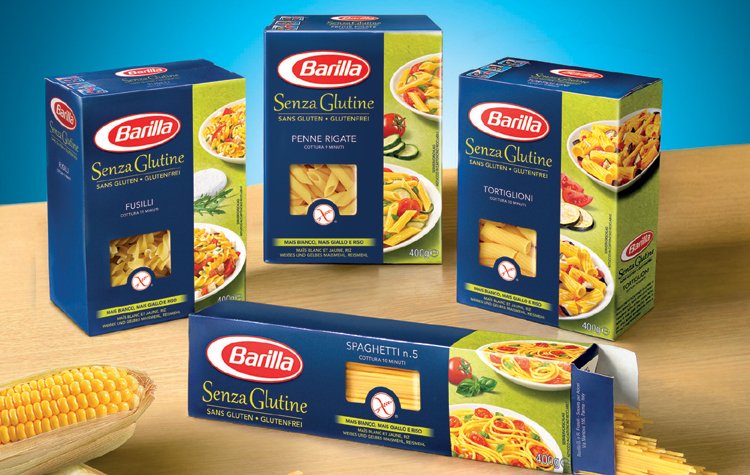 You will have a wide range of choices for your second course: meat and vegetables are available in every restaurant. Make sure you avoid anything "in crosta", because that means cooked in bread. Cotoletta and fried meat and vegetables are also to be avoided because flour is used in the batter. Many restaurants specialize in seafood. Many pizzerias offer gluten-free pizza, although that might not be the case in smaller towns and villages.  Platters of cheese, caprese (mozzarella cheese and tomatoes), and salads will all be good choices.
As for desserts, fruit-flavored ice-cream should be gluten free and so should panna cotta and budino and of course chocolate!
All of the above can be accompanied by a nice glass of wine!
All supermarkets now have a section dedicated to gluten-free products ("senza glutine"). So you will have no troubles finding gluten-free pasta, biscuits and bread.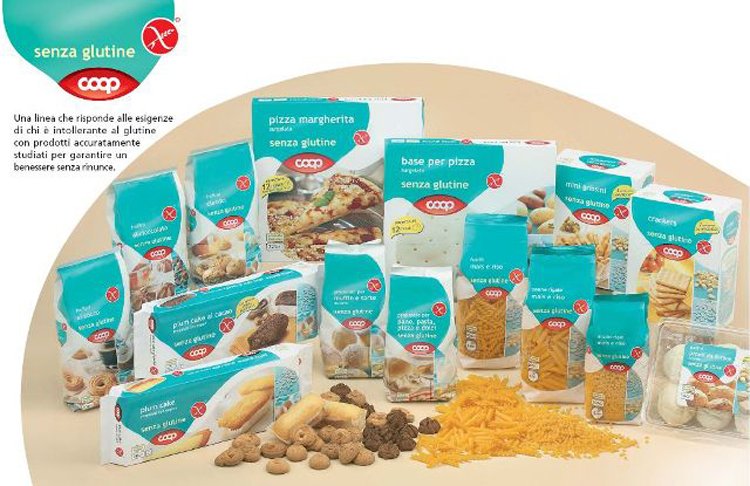 Gluten-free Pisa
If you rent a vacation rental apartment in Pisa, you will be able to find gluten-free products in all supermarkets; they all offer a good selection.
There is a specialized store too, called "Il Mondo Senza Glutine" (Via Bonaini 80). They specialize in gluten-, lactose- and egg-free products. And "Mai Grano" (Via San Jacopo, 113/115) is a specialized bakery.
And for good fresh vegetables, you can visit the daily market in Piazza delle Vettovaglie.
In Pisa most restaurants accommodate the needs of gluten-intolerant travelers, including McDonald's. Our go-to when we have gluten-intolerant friends over for dinner are the pizzerie especially catering to celiac guests such as Da Peppone or La Pizza Magica.
But the local food you cannot miss is "cecina", chickpea flatbread, and "castagnaccio", made with chestnut flour.
[Photo by Visit Tuscany]
Useful links for gluten-intolerant travelers to Tuscany

Italy Blogging Roundtable
This is a post in a monthly series called The Italy Blogging Roundtable. Here you can find the posts of the other bloggers who participate in the roundtable. Our topic this month was "my local":