I have always wanted to write a post about what Tuscany is like at different times of the year. I get the question a lot from possible guests of our vacation rentals. So, I have decided this is my new "pet project" for the next 12 months, 1 month in Tuscany at a time! With a word of caution: every year things are slightly different and vary across Tuscany (no need to remind you that Tuscany is a big place, right? If so… please check my post about the various regions of Tuscany, thanks!). See all the posts in this series.
[Are you looking for accommodation in Tuscany in April? We still have vacancies and great prices at our Casina di Rosa! Check it out!]
What is Tuscany like in April?
April is usually a lovely spring month, with longer sunny days and warm temperatures. Occasionally, in years like the present one (2012), it may be quite rainy, but it is more likely that rainy days alternate with long stretches of nice weather.
The countryside is beautifully green with plenty of fruit trees in bloom and flowers in the fields. This year, the temperatures were high enough that wisteria was in bloom at the beginning of the month and poppies are already dotting the fields. There are tender light green leaves on the trees and everything is so bright and colorful! I really love Tuscany in April! I think the end of April and early May are the best time of the year to be here.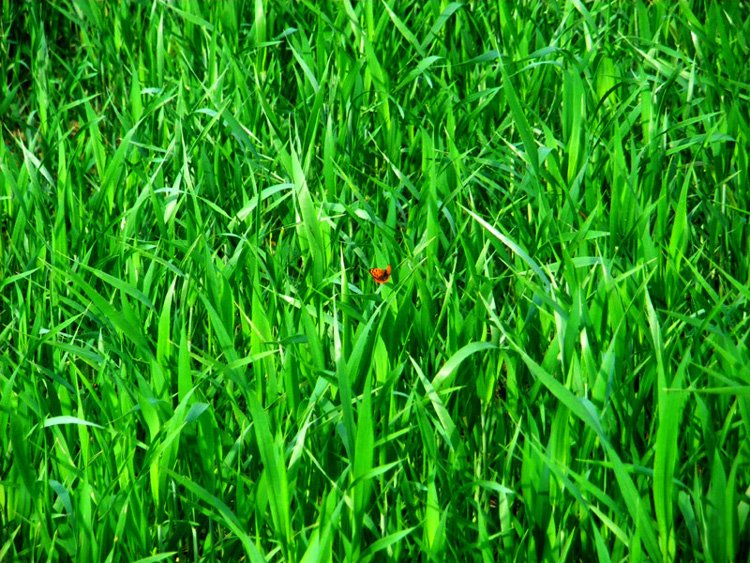 Temperatures range between 7-9°C (45-48°F) and 18-20°C (64.5-68°F), but there might be days when it's slightly colder or even much warmer, with almost summer-like temperatures. A peculiarity of the weather in April is that it can get quite windy. I always wait until May before putting flowers out on my balcony because there are always a few very windy days which end up damaging my plants!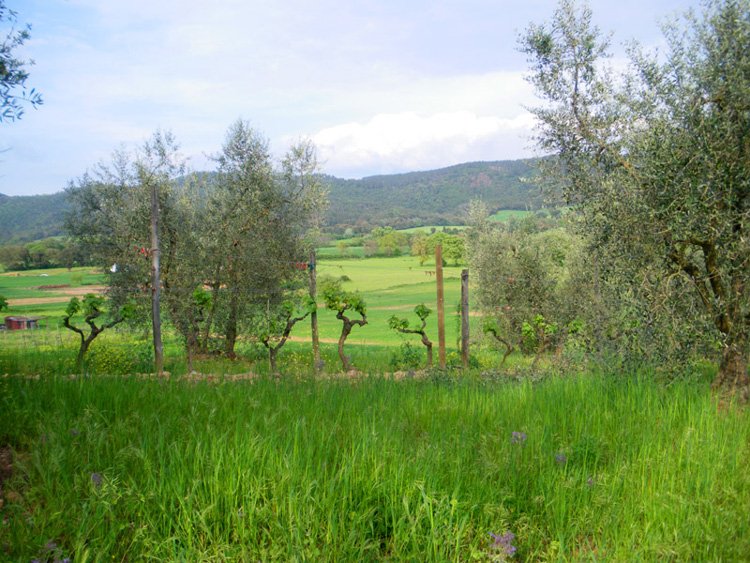 You will need to dress in layers to be comfortable in the frequent changes in temperatures from one day to the next or even from dawn to dusk. Remember to bring a wind breaker and an umbrella.
Many restaurants will have outdoor tables at lunchtime, but it is normally still too cold to serve dinner outdoors. Swimming pools will be still closed in hotels and hoilday farms.
Many seasonal attractions will reopen in early April, such as the Tarot Garden of Niki de Saintphalle or the Garden of Daniel Spoerri.
If you plan on visiting the vineyards, this is the month when the first leaves appear on the vines after the winter. In the olive groves, you will see people pruning the trees.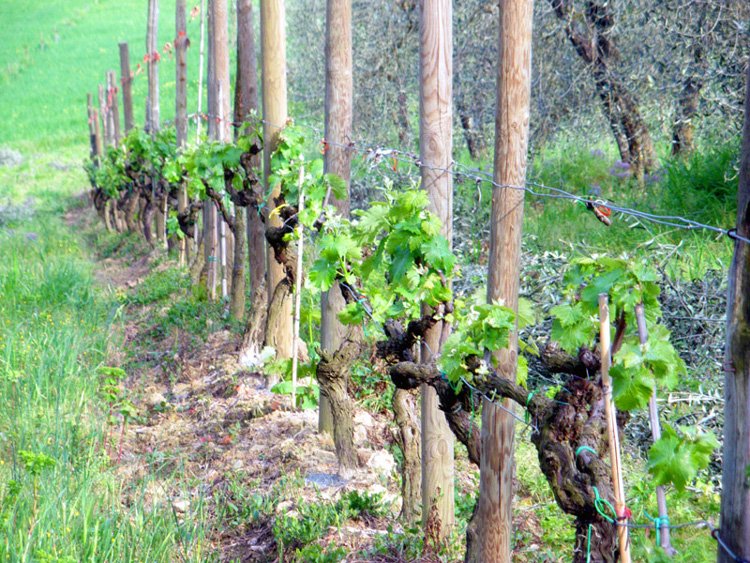 The olive tree branches are blessed on Palm Sunday and given to all the families of the parish.
What is in season in April?
Strawberries and loquats! If you love them like I do, this is the time of the year when you can get delicious ones! And then asparagus, artichokes, carrots, cauliflower, cabbage, fennels, various types of salad, peas, and radishes!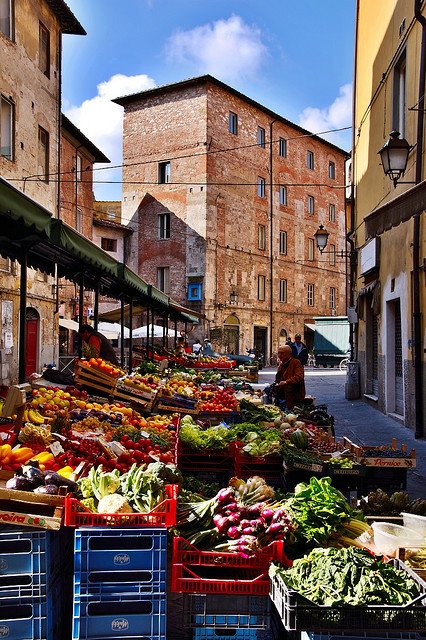 (Photo by Giulio Digra)
April is essentially the beginning of the season when you can get delicious vegetables and fruit, so make sure to stop at a vegetable market!
Beware of tricks!
April 1st is April Fool's Day, which is called "Pesce d'Aprile" in Italian, literally "April fish". Kids walk around sticking paper fish to the backs of their friends, teachers and in University cities, students might also trick strangers. So beware!
Easter celebrations
Easter usually falls in April. Holy Week is a great time to be in Tuscany because of the many events organized everywhere: from the processions of Good Friday to the picnics of Easter Monday. Moreover there are some great celebrations such as the "Flight of the Dove and the Car Explosion" in Florence (see this great post by my friend Jessica of Why go Italy on Easter in Florence). Here you can see some of my previous posts about Easter in Tuscany.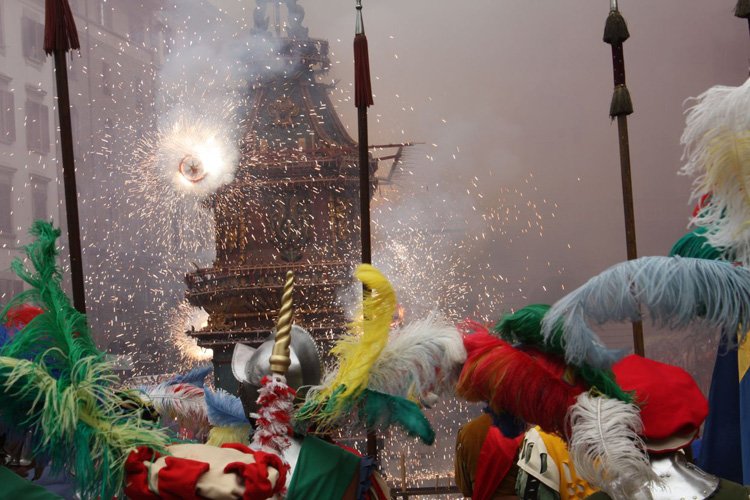 (Photo by Lorana Gallery)
Schools are closed for a week from Holy Thursday, so you might see lots of kids playing in the streets. Both Easter Sunday and Easter Monday are holidays so shops and some attractions will be closed but restaurants will be open and most attractions will be open on Monday, which is traditionally a day for day trips (gite fuori porta – literally, trips outside the city gates).
Liberation Day
April 25 is a national holiday: Liberation Day. We celebrate the liberation of the country from Fascism and Nazism. The day is also dedicated to Italy's fallen soldiers. Parades and other events will be organized in most Italian cities.
Flower Festivals
April and May are the months of the many flower festivals in Tuscany. Pisa celebrates spring with a lovely event called Pisa in Fiore during which the city is transformed in a gigantic garden. Here are some photos from this year's edition.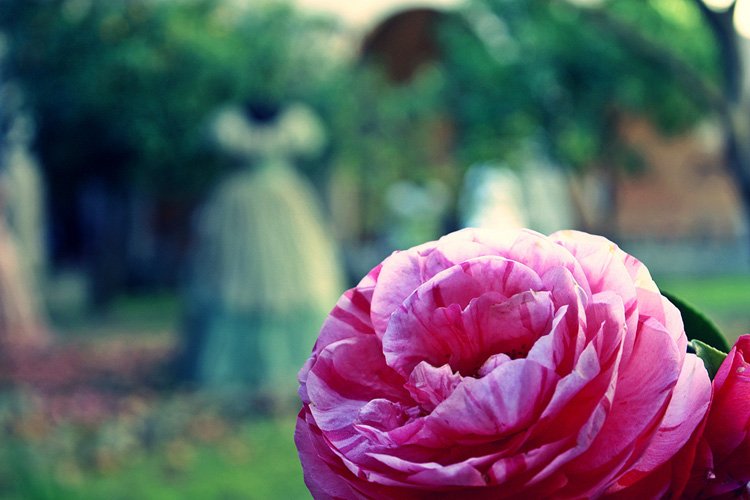 (Photo by scorzett2006)
Near Pisa, a Le Camelie del Chiostro is a fabulous event held in the old monastery of Nicosia, near Calci.
Looking for accommodation?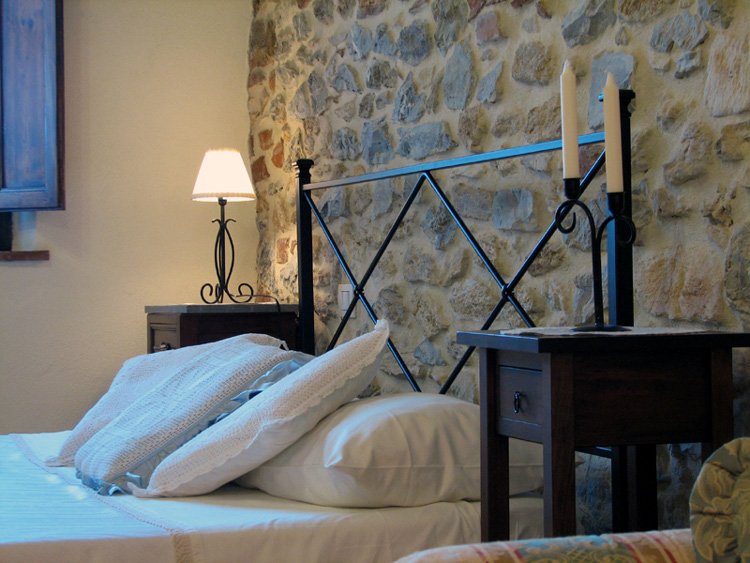 Look no further: check out our vacation house between Siena and the coast of the Maremma. Ideal base to explore southern Tuscany and a great deal! Top reviews available online!