The Italy Blogging Roundtable is back! That's right. After (way too long) a break, we have decided that it was time we should start blogging again about Italy-related shared topics every month! I am very happy about it, partly because this is a great push for me to keep blogging, now that I have little time and little energy for anything other than work and screaming children, but partly – actually mostly – because this will give me the opportunity to chat more frequently with five amazing ladies, Alexandra, Rebecca, Jessica, Melanie and Kate! I have missed our monthly chats very much! LOL
So this month, we chose "change" as a topic. Much has changed in my life, but nothing that might interest people wanting to read about Tuscany! So I have decided to talk about something that I have been reading about more and more frequently over the past few months: is the changing climate changing tourism in Tuscany? Is it changing Tuscany itself?
There are two major schools of thought in this matter. Some people say that the climate change is a myth, and that the weather has always been very hot in the summer and very cold in the winter, and some years are just worse than others when it comes to rainfalls. Some other people say that the weather in Tuscany is nothing like it used to be even only 10 years ago. So who is right?
My impression is that the weather has changed and it has become much more unpredictable than it once was. I remember relatively cold and dry winters, rainy springs, hot, dry summers, the hottest month being August, and a mild fall which slowly gave way to the rain and then the cold of the winter months, the coldest month being January. Over the past few years, the autumns, winters and springs have been rainy and mild, and in the summer heat waves have alternated with semitropical downpours. The summer seems to last longer and longer, spreading well into the fall.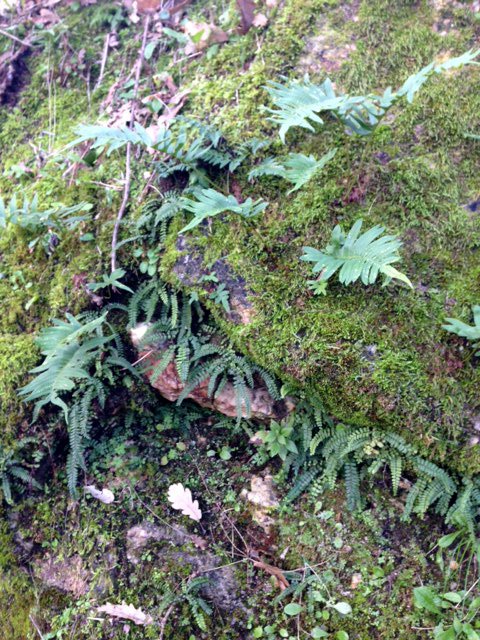 Has this affected Tuscany? It's hard to say. Since I was a kid something must have changed, because the chestnut trees in the village park have pretty much all died and been replaced by trees that require warmer temperatures. The village park is still called "i castagneti",  literally "the chestnut groves", but the chestnut trees left standing are only a handful. Chestnut trees grow in cool temperatures, so temperatures must have been lower in the past. I have heard people complain about chestnut groves dying up on Monte Amiata, so that must be a thing up there as well.
Cherry trees have also suffered over the past 20 years. I remember my grandfather used to bring home cherries in small buckets that had once contained the tuna sold unpackaged at the local grocery store. They were overflowing with large, juicy, dark red cherries. None of the trees has survived the last two decades after flourishing for many more before then. They slowly died, one after the other. Too hot, the experts say.
On the other hand, apple trees have been flourishing over the last three years, a clear sign that summers have been rainier and somewhat cooler.
So what is happening?
Has the climate really changed and is it changing Tuscany?
Yes.
Beyond personal memories and impressions, several studies have shown that over the past 30 years temperatures have increased both in the winter and in the summer, and so has the amount of rain. Italy's climate is becoming more and more tropical. Extremely rainy summers have been an exceptional event, apparently, but overall the rainy season is now spread quite evenly between April and November… often with extreme phenomena.
I couldn't find any actual study on the way in which this has changed or is changing the landscape, so there you have to trust my memories. But I have found several studies investigating how this is impacting agriculture, wine production first of all, and it's not always for the best.
One study in particular has confirmed my impressions about the ways in which the changing climate is changing tourism in Tuscany, though. The traditional high season (June-July-August) is not the high season anymore. The major cities and cultural destinations are affected less by the change, and so are the tourists travelling from far off places who need to book well ahead of time. Florence, Siena, Rome are busier over the traditional high season than the rest of the year. But the slow travellers, who have traditionally preferred off-the-beaten path destinations, prefer to come when they have a better chance of a milder climate, with the most popular months being May and September.
We have witnessed that ourselves. Over the past two years, at Casina di Rosa, we have had some vacant weeks in July – unprecedented – but May and September book up very early. In Pisa, on the other hand, the traditionally low season months are now quite popular because, as more than one guests at our vacation rental Behind the Tower has told us, "the summer months are too hot, and you cannot really visit the sights in that heat".
So, if you are curious of what the different months are usually like in Tuscany, you can read the posts in this series: "when to visit Tuscany". But be aware that nothing is written in stone anymore, even if Tuscany is still gorgeous all year round!
Italy Blogging Roundtable
This is a post in a monthly series called The Italy Blogging Roundtable. Here you can find the posts of the other bloggers who participate in the roundtable. Our topic this month was "Change":