It's been a while since I have published a recipe. Well, basically since Liam has arrived, I haven't had many chances to spend time in the kitchen. Tonight, though, I prepared a quick yet delicious recipe, which I thought might be neat to share. Maybe other busy bees with very little time on their hands will like to try it!
Ingredients
leeks (I used 5 small ones)
pumpkin
80 gr of pancetta cubes
extravirgin olive oil
salt
pepper
pine nuts
gnocchi
Slice the leeks and cut pumpkin into small cubes. Sauté pancetta in olive oil, add the leek first and let cook for 10 minutes.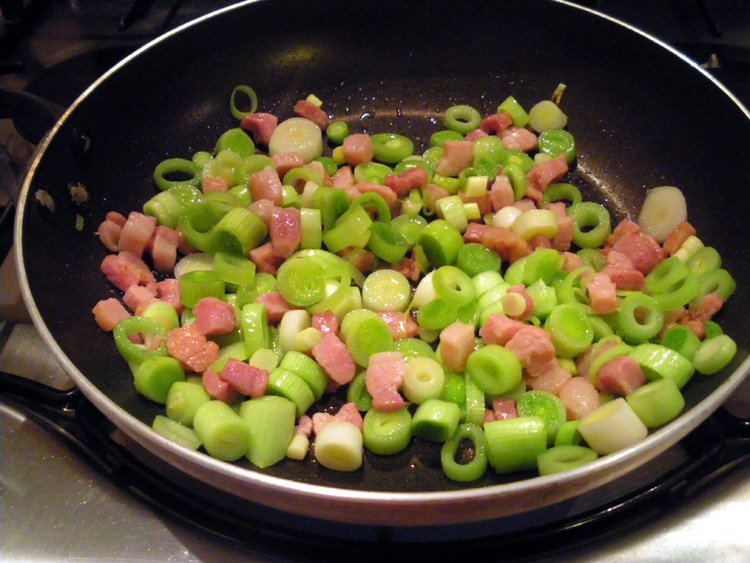 Add the pumpkin and let cook for five minutes.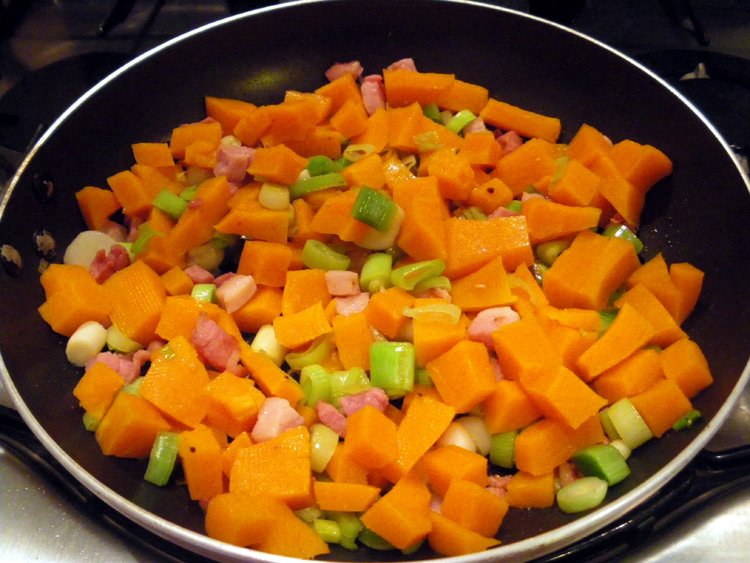 Add salt and pepper to your liking and cook until the pumpkin is soft but not too soft. Add pine nuts.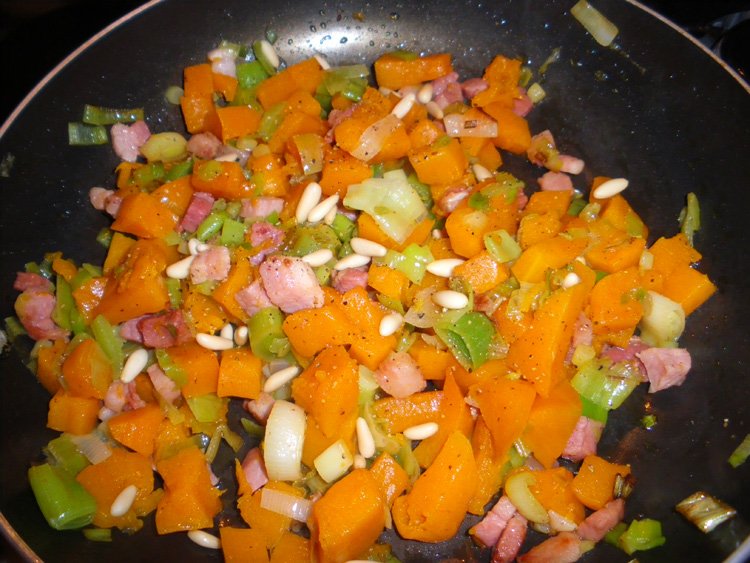 Cook gnocchi, mix with the sauce…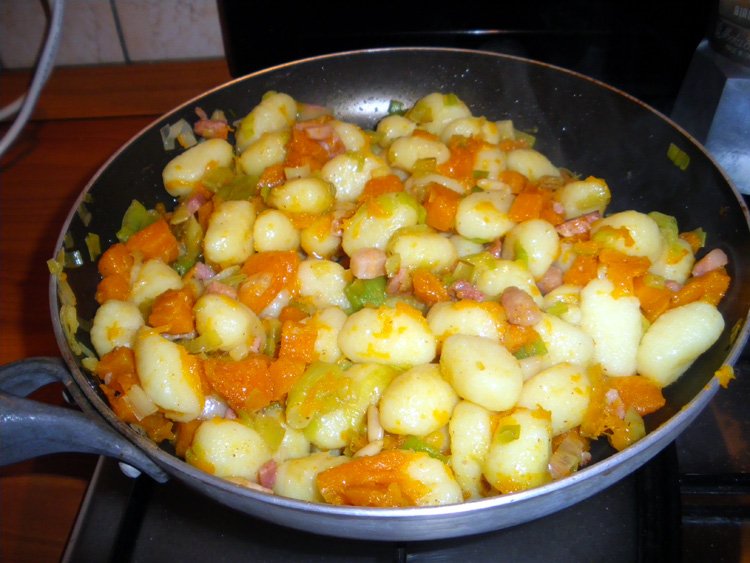 and enjoy!