I have always wanted to write a post about what Tuscany is like at different times of the year. I get the question a lot from possible guests of our vacation rentals. So, I have decided this is my new "pet project" for the next 12 months, 1 month in Tuscany at a time! With a word of caution: every year things are slightly different and vary across Tuscany (no need to remind you that Tuscany is a big place, right? If so… please check my post about the various regions of Tuscany, thanks!). See all the posts in this series.
What is Tuscany like in November?
November is usually the first real month of fall weather. While up until the last 10 days of October the temperatures usually remain very pleasant (18-23°C, 64-73°F), November is characterized by a greater variability both in weather conditions and in the range in temperatures. During the warmest hours of the day, temperatures are normally between 16°C (60°F)  and 10°C (50°F), but at night temperatures go down to 6°C (42°F) or less.
November is usually the rainiest month. You can either expect cold and dry weather, with some really windy days, or not so cold but rainy days, especially in Northern Tuscany.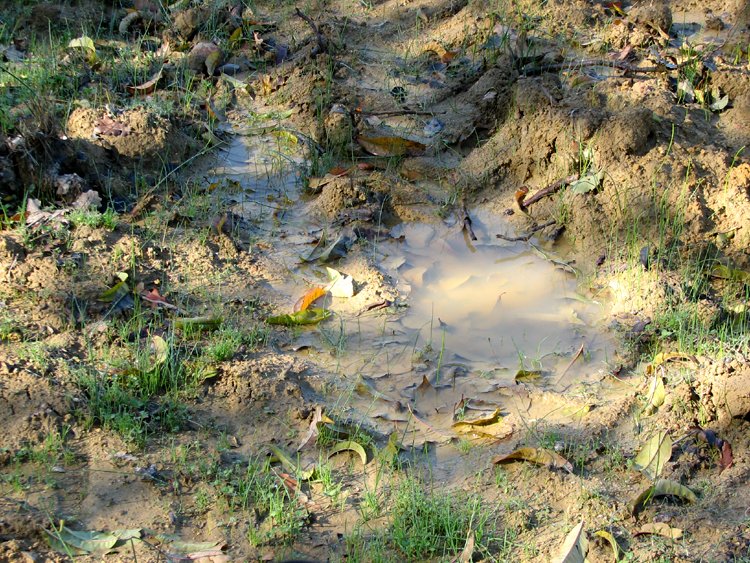 It will probably be too cold to eat outside even at lunch time. As a matter of fact, the bars and restaurants which still have outdoor tables in November will be very few. Those who do, will probably have gazebos and heaters on.
If it doesn't rain much, it will still be pleasant to walk around or to explore the countryside. And if it does, here are some ideas on things to do in Tuscany when it rains.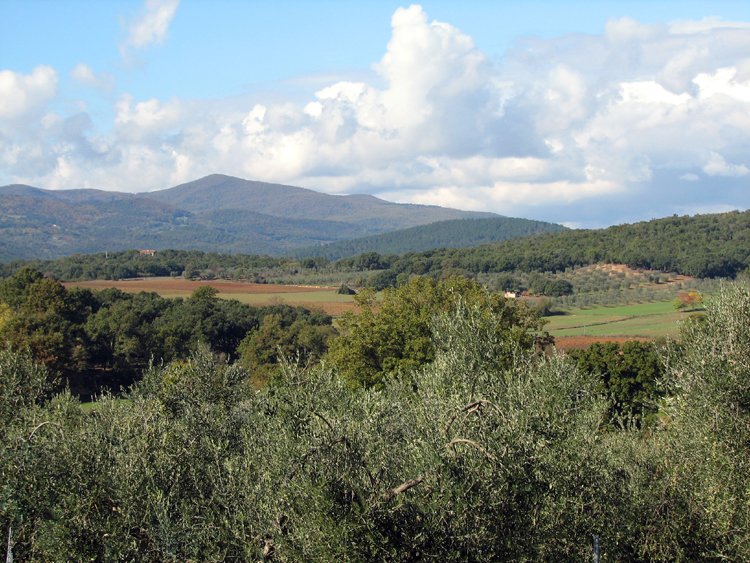 If you plan on visiting Tuscany in November, you will need to dress warmly enough. At the beginning of the month a wind-breaker might be suitable, but by the end of the month you will need a proper winter jacket. Personally, I don't mind the cold weather at all, and I prefer wearing woolen coats rather than coats made of synthetic materials or quilted jackets. However, you will see that most Italians will already be wearing their full winter clothes (heavy jackets, jumpers, scarves and boots) at the beginning of the month. If you come from a cold country, very warm clothes might feel excessive, but if you come from a warm country, you will need sweaters or at least to dress in layers. Closed and possibly waterproof footwear is a must.
The colors in November are amazing! The fields go back to green, the woods turn into a mixture of yellow, brown and dark green, the olive groves are silvery. As I mentioned in my "Tuscany in October" post, don't expect North American foliage, but  here you can see how pretty the fall in Tuscany can be. Keep in mind that most trees which lose their leaves will have no leaves at all by mid November.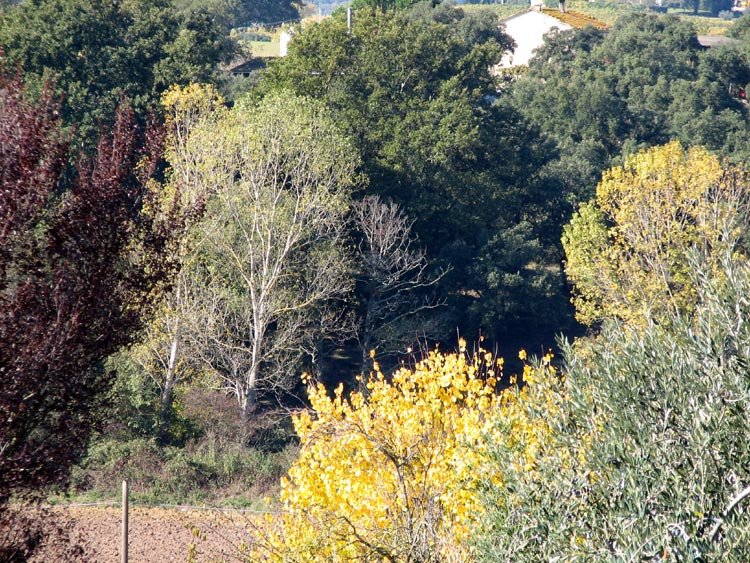 What is in season in November?
November is a very generous month in terms of food. The first good oranges of the season arrive on our tables. Oranges are not typically produced in Tuscany, but in Southern Italy. However they are readily available in any food store and if you are in Italy at this time of the year you have to try some!
Persimmons are ready and it is almost a pity to pick them from their leafless trees! They are so pretty!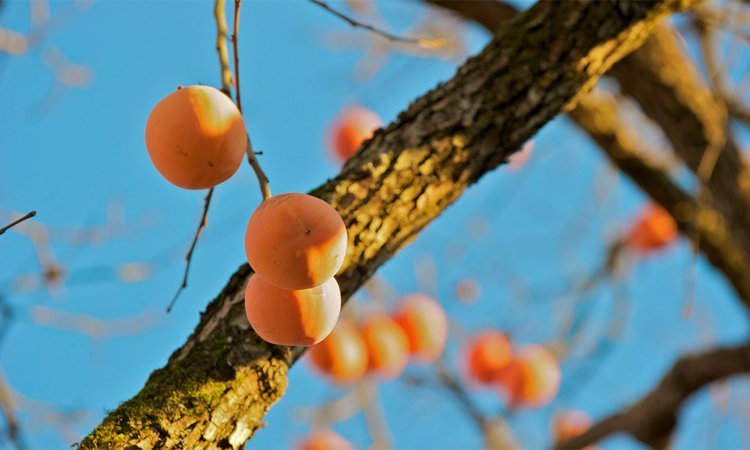 (Photo by Paolo 55)
Chestnuts are prominent in our diet in November. They are already available at the end of October, but November is really their month. You can buy them roasted (caldarroste) from the street vendors in the cities or roast them yourselves on slow-burning embers in the fireplace or on a wood-burning stove on special perforated pans. Chestnut flour also becomes available and we use it to make castagnaccio (a type of chestnut cake) or sweet polenta.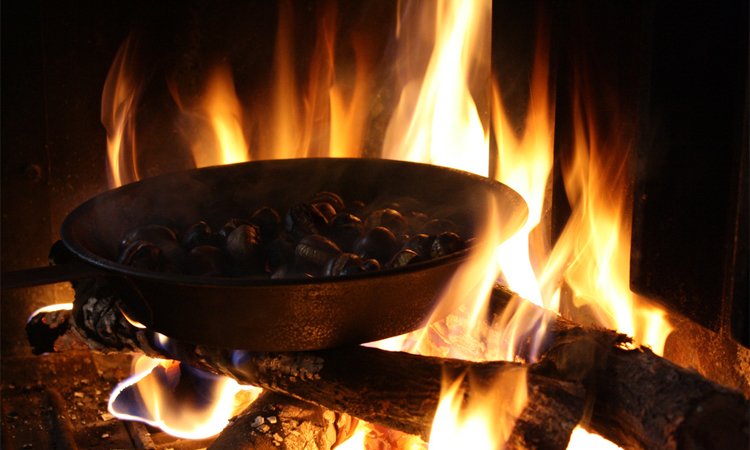 (Photo by Elisa Poli)
Walnuts are also finally ready!
As for vegetables, in November you can get beets, artichokes and thistles, broccoli, cauliflowers, cabbage, fennel, leeks, radicchio, spinach, and pumpkins.
If the weather has been right, porcini mushrooms and truffles are also available.
November 1 marks the opening of the wild boar hunting season, so plenty of wild boar dishes will be available in restaurant menus. You won't be able to buy the meat at the butcher though, unless you place an order, and it might still be difficult. Besides, cooking game meat is not easy if you don't know how, so it's always best to have some nicely done cinghiale at a local trattoria!
Make sure to wear bright colors if you go for a walk in the countryside as it is very dangerous when the hunt is on.
The olive harvest
November is traditionally the month of the olive harvest, even though some producers start picking in October. My family generally starts on November 1st or 2nd, right after celebrating All Saints' Day.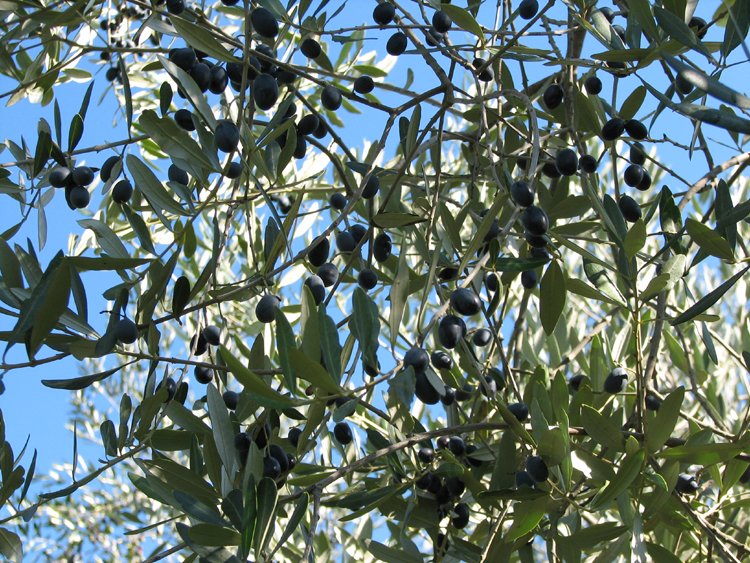 Olive oil is one of the main products of Tuscany. In the area where my village is located, it has traditionally been the main product, so much so that the people from the village used to be called "buchi unti" (literally, greasy holes) by the people from the neighbouring villages. Now, the nickname sounds funny and not very flattering, but it reminds of a time when there were 7 olive presses in the village and most people used to work there in November and December. They would wear rubber boots on the slippery floor of the presses and when they had to get down on their knees to clean the pipes or the floor at the end of the day, the soles of their boots used to leave greasy stains on their buttocks, hence the nickname!
Experiencing the olive harvest in Tuscany and visiting the olive presses can be an unforgettable experience and certainly a great way to discover an important side of the local culture and tradition.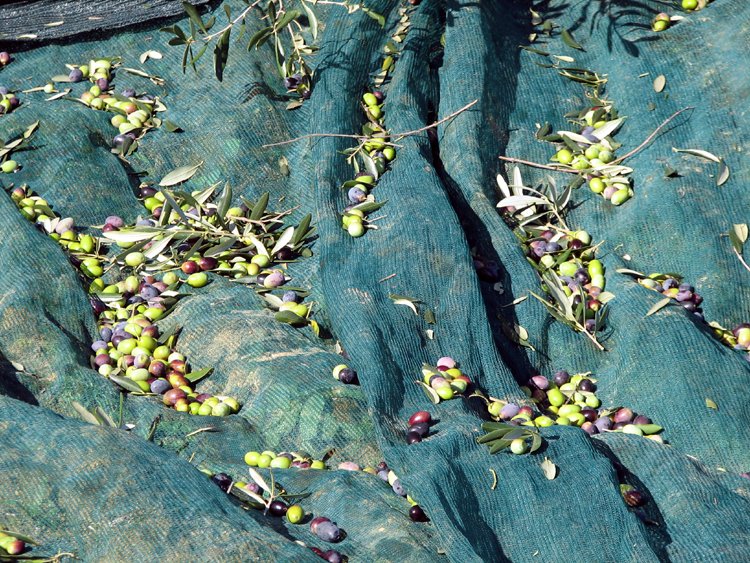 There are many festivals dedicated to olive oil in the region. My village celebrates its heritage with a yearly festival called "Festa del Buco Unto". This year it's going to be on November 12 and 13. You can taste the new olive oil and a lot of traditional food in the square, visit the open cellars and dance in the streets!
Of course there is no better way to honor the freshly pressed olive oil but to prepare some great bruschette! Try toasting bread in the fireplace: nothing can beat that!
Why I love "November smells"
What I love the most in November are the smells. First of all, the smell of the wet countryside in the morning. Even when it doesn't rain, the mists and the dew make the countryside smell amazing. Even in the city you can smell the autumn has arrived.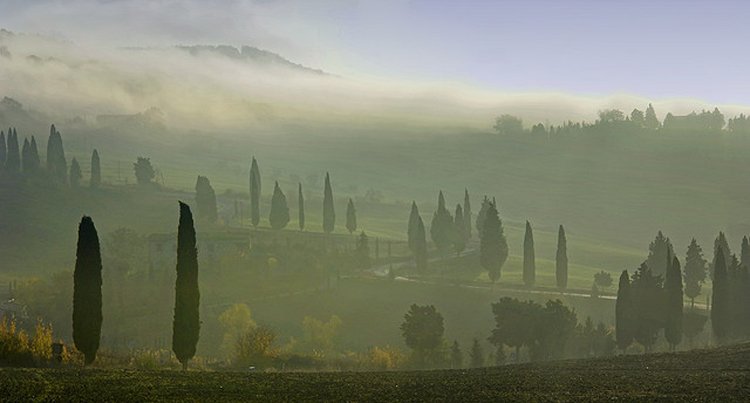 (Photo by Giuseppe Toscano)
Second, I love the smell of burning firewood. You can see the smoke coming out of most chimneys and to me that brings back memories of evenings spent by the fireplace with my grand-parents, waiting for chestnuts to be well roasted, or for a large pot of polenta to be ready or slices of bread to be toasted and ready for the new olive oil.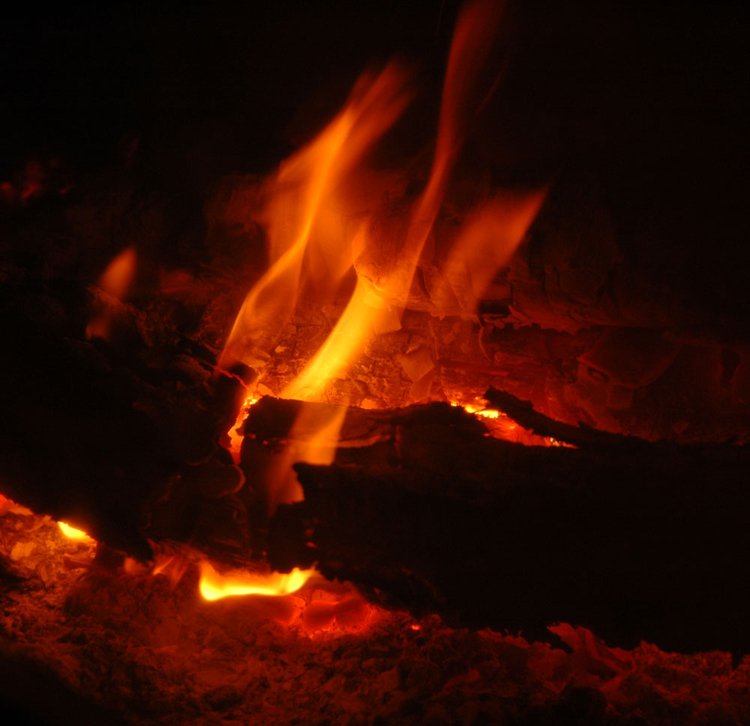 Third, the smell of fresh mushrooms still covered in dirt. If I close my eyes I can see my mum's counter covered in sheets of newspaper and a layer of dirty porcini mushrooms waiting to be cleaned and made in a nice soup or pasta sauce!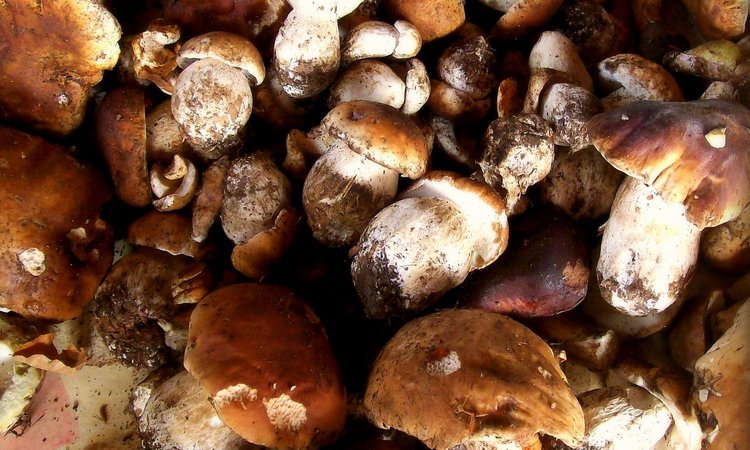 Fourth, the smell coming off the large caldarroste (roast chestnuts) braziers on the side of the street in the cities. If you happen to be in Pisa, Florence or Siena in November you will see people selling caldarroste on the side of the street out of enormous braziers. It's also a nice excuse to warm up by the fire if it's very cold!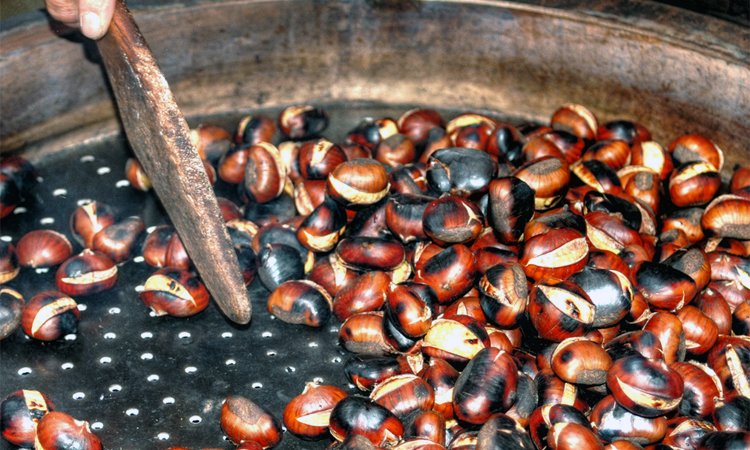 Fifth, the smell coming out of the olive presses. If you happen to be in the area in November, make sure to visit one.
The first holidays of the season
We don't have anything similar to Thanksgiving, but we celebrate Ognissanti or simply I Santi (All Saints' Day) on November 1st and I morti (All Souls' Day) on November 2nd. Only the former is an actual holiday, so be aware that most shops will be closed and public transportation will follow the holiday schedule.
All Saints' Day and All Souls' Day are celebrated with the family. Ognissanti is a festive day, on which people go to mass and then have lunch together. In Tuscany we celebrate Ognissanti with two typical desserts: Schiaccia dei Santi (elsewhere schiacciata, meaning focaccia) and Pane dei Santi (meaning All Saints' bread).  Make sure to try them! Schiaccia dei Santi is a type of focaccia and it contains raisins, figs and walnuts. Pane dei Santi is exactly the same, but instead of being crispy and thin, the same ingredients are added to bread dough. Castagnaccio, a delicious cake made with chestnut flour, is often prepared in this time of the year.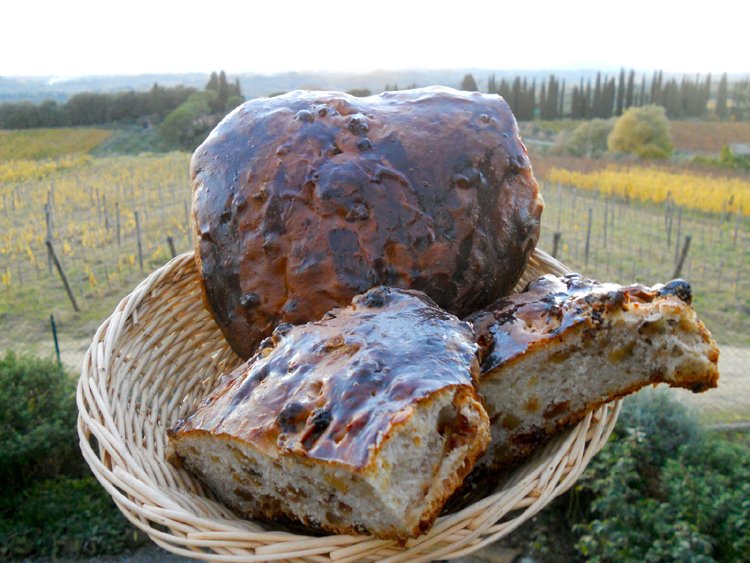 On All Souls' Day, I Morti, people go to the cemetery and pay their respects to their beloved departed ones. Most people who have moved away from the village return for the occasion and bring flowers. The traditional flower for the occasion are chrysanthemums. They symbolize mourning in our culture, and are always associated with cemeteries and graveyards (so don't give them as a present!). Il Giorno dei Morti is somehow a sad day, but also a day in which you meet people you don't often see and get a chance to think about the people who are not here anymore.
(Photo by thunderspeech)
November 30 is also a holiday in Tuscany (but not the rest of Italy): Festa della Toscana. However, only schools and public offices will be closed. Most attractions will keep their regular schedule. Tuscany Day commemorates the anniversary of the abolition of death penalty and torture in Tuscany (1786) by Grand Duke Pietro Leopoldo. Tuscany was the first "country" (it was an independent country back then) to end capital punishment, and this, I believe, is a good reason to be very proud.
Inexpensive holidays
Since November usually falls in the low season, it's the perfect time of the year to take a low cost holiday in Tuscany.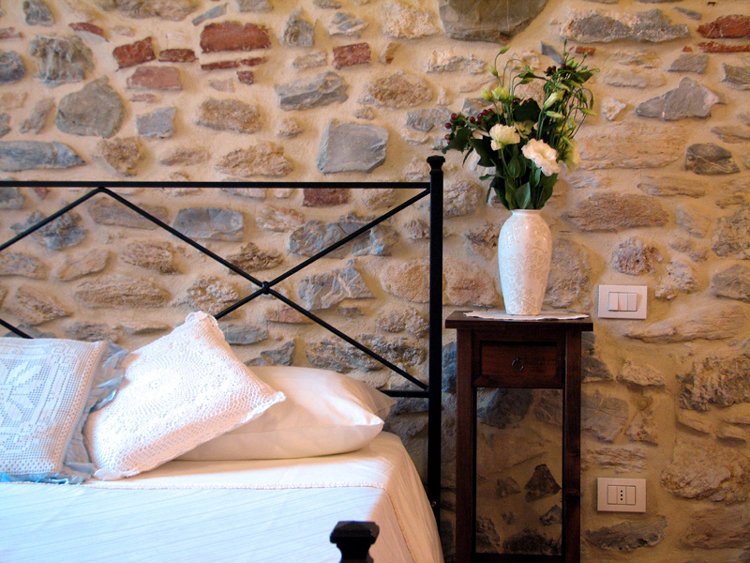 We always have special offers in November, often associated with visits to the olive groves and to the olive presses.