November is the month of the olive harvest in Tuscany. My family generally starts on November 1st or 2nd, right after celebrating All Saints' Day.
This year the olive harvest in the area is apparently not very good. My father's olive trees, though, are loaded with olives, so my family has been picking for three weeks already. I must confess that I don't really enjoy picking olives: I much prefer picking grapes. So I devote my time to the tasting part! This year the new olive oil is delicious: bright green, slightly spicy.
These days, olive oil is not as spicy as it used to be when I was a child. Back then, a certain amount of leaves would end up in the press with the olives which contributed to the sharp flavour.  These days, thanks to the modern equipment used, leaves and olives are carefully separated by machines before being pressed.
I remember the distinct smell of freshly pressed olives and the feeling of walking on slippery stones in the old olive presses. There were seven in my village: even the locale occupied by the excellent restaurant La Locanda nel Cassero used to house one of the olive presses.
The village economy was strictly tied to the cultivation of olive trees. Wine was not a big business then. Olive oil still represent a significant part of the villagers' income and the new, modern cooperative olive press produces and sells an excellent product that is often awarded prestigious prizes.
Every year, the village celebrates the olive harvest with a festival dedicated to the new olive oil. This year the festival was held on the weekend of November 14-15. It was really nice, with bonfires lit in old bins where chestnuts are roasted, and bruschetta served from several small stalls. La Locanda nel Cassero organized an olive oil tasting with a presentation given by Carlo Barbieri of Podere Vignali, a lovely agriturismo in a nearby village. My father's olive grove was featured in a photo slideshow! It was nice to see his large trees being praised by the "connosseurs"!
We organize visits to the olive groves and to the olive presses and olive oil tastings.
Looking for accommodation?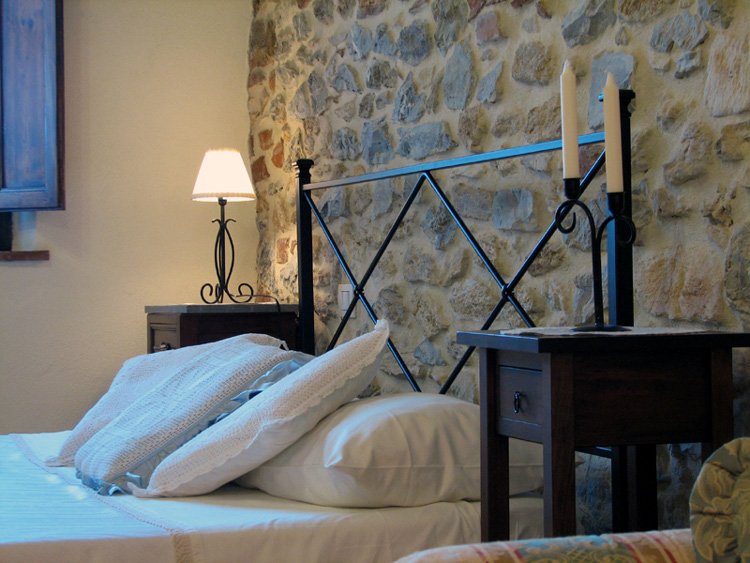 Look no further: check out our vacation house in Tuscany between Siena and the coast of the Maremma. Ideal base to explore southern Tuscany and a great deal! Top reviews available online!