Cities are always more beautiful around Christmas time, with the lights, the nice shop windows and the decorations. This morning I took a walk through the center of Pisa to do some shopping and I started to "rate" shops in my mind. So this is my top 5 for your Christmas shopping in Pisa.
5. Max il Cuoiaio, Via Domenico Cavalca 57, Pisa. The shop itself is nothing special, but the items they sell are great. They specialize in leather goods: bags, wallets, purses, belts, etc. All handmade. Really nice presents.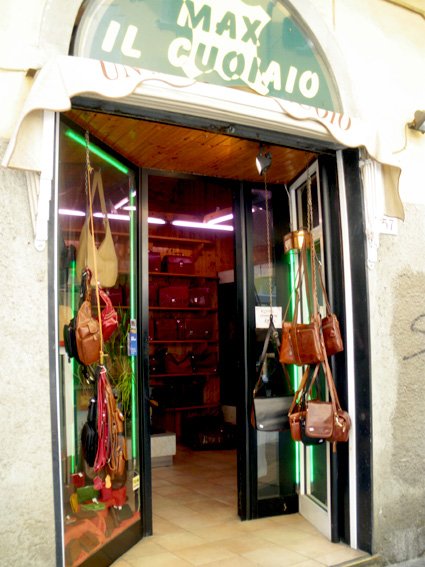 4. Chocolate shop De Bondt, Lungarno Pacinotti 5. This shop sells the locally produced chocolate "De Bondt". Delicious!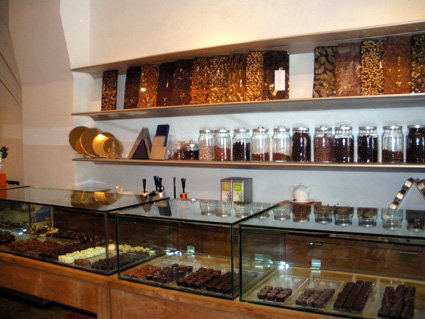 3. Coin, Corso Italia 118. It's a chain of department stores. They sell clothes, jewelery, stationery, housewares. Their linens are amazing (and expensive).  My favourite items are the products by I Cartai della Corona. Just beautiful.
2. Graziani Oggetti, Via Benedetto Croce, 52. They are the official Sia store in Pisa. So beautiful… If you like decapé and romantic objects, this is your store.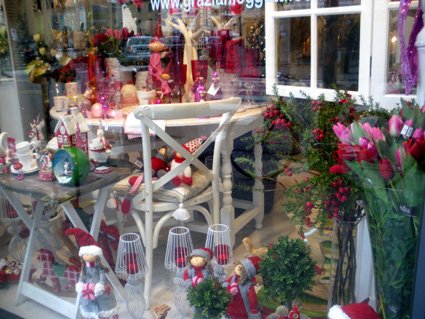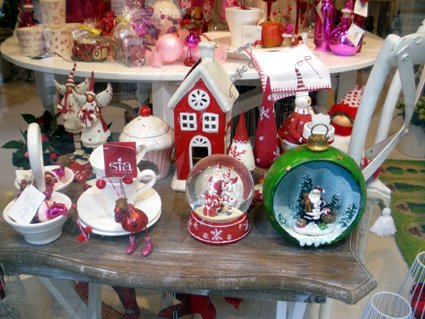 1. The most beautiful shop in Pisa, in my opinion, is no doubt the brand new Antichi Vizi (Via Benedetto Croce 30). It sells "stuff" for the house. The owners rented a liberty apartment and furnished it with all the amazing stuff they sell. A great idea that deserves a little video…
And of course the Christmas Market has just opened under the Logge!