Now that my project about Tuscany over the seasons is over, I have decided to start a new project: Tuscany through my eyes. Well, more or less… I am planning on publishing one or more photos of Tuscany every week, and not just some beautiful photos, but images that "match" the way I see my beautiful region at that time of the year. I will publish photos that I have taken and photos that I have not taken but I wish I had! 52 posts to show you Tuscany the way I see it and feel it. Here are the other posts in the series.
Week 16 – Over the clouds… almost!
Today we woke up to this gorgeous view. It was almost like being over the clouds! Except that it was fog!
And then the sun came out of the clouds!
If you want to be able to take a walk and see views like this, check our vacation rental house in Tuscany!
However, we were sorry we were not in Pisa to see the Leaning Tower in green for St. Patrick's Day's celebrations!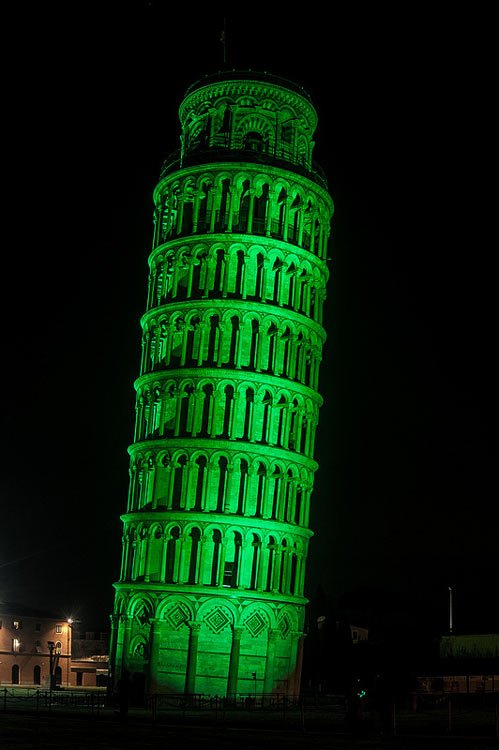 (Photos by nadinecross)