Now that my project about Tuscany over the seasons is over, I have decided to start a new project: Tuscany through my eyes. Well, more or less… I am planning on publishing one or more photos of Tuscany every week, and not just some beautiful photos, but images that "match" the way I see my beautiful region at that time of the year. I will publish photos that I have taken and photos that I have not taken but I wish I had! 52 posts to show you Tuscany the way I see it and feel it. Here are the other posts in the series.
Week 7 – Naked trees
January can go either way: it can be freezing cold or it can offer the first taste of spring. A mix of the two is, in fact, not uncommon. If you happen to be in Tuscany in January, though, you can be sure that you will get to see a mix of evergreen trees, such as cypress trees, olive trees and certain types of oak, trees with dried up leaves still hanging on them, and leafless trees.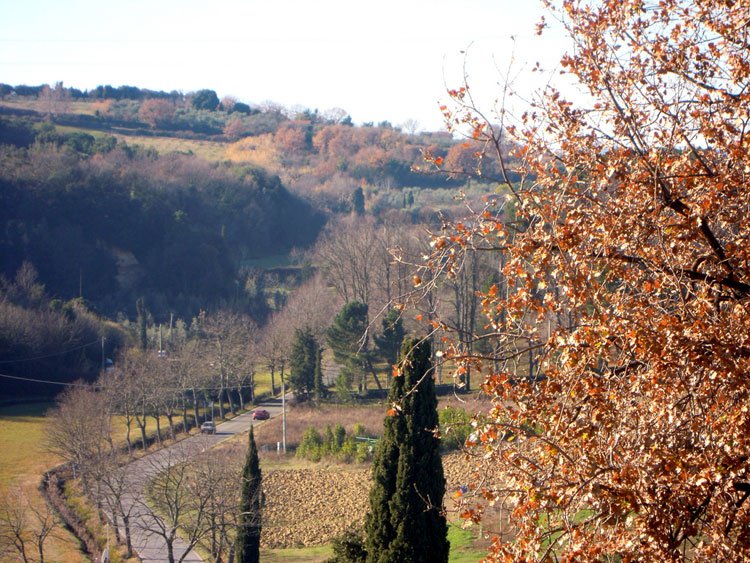 (Photo by Benedetta Castellini)
I love the silver olives: they take on that distinctive color of the winter days as soon as the first cold winds start to blow.  The Etruscans believed olive trees were alive because they always feel kind of warm if you touch their trunk, even in winter. It is unique.
But what I love the most are those knotty bare trees standing alone in the middle of a field, or in small groups like sheep when they gather all together to keep warm. Leafless trees are almost magical. They are iconic of the winter until, all of a sudden, they cover in buds and bear the promise of a bright spring.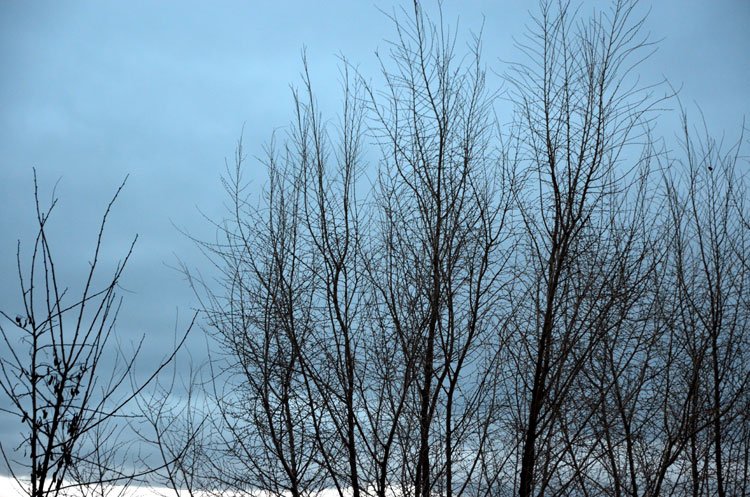 I love looking out of our sitting room window over Monte Amiata. Even on the days when the sky is dark and threatening rain, those bare branches are a thing of beauty to me.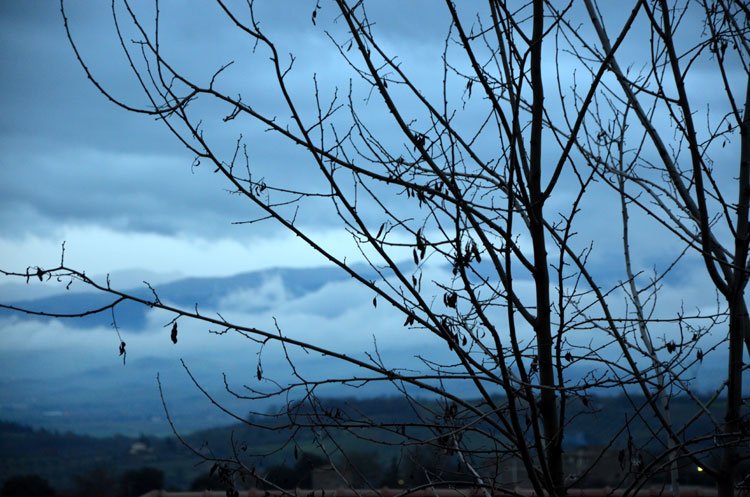 Just like us, they are just there, waiting for the winter to pass.