This is the seventh post of a guest series. We ask friends and colleagues to share with us what the expression to "feel at home" means to them. We believe that to truly enjoy a place, you need to really experience it, to make yourself at home. This means different things for different people, but it is an essential part of our lives, both as travelers and travel professionals. The idea came from a post I published in March and that you can read here.
At Home in the Kitchen
I could define my way of traveling as "from kitchen to kitchen" .
I spend big part of my (little) free time dreaming about  our next family holiday. A dream holiday must include amazing cultural experiences, plenty views, lots of relaxation and above all great food.
For relaxation I like a comfortable room with an individual touch and interesting surroundings. I adore funky designer hotels. You see, I live in a quaint bed and breakfast atop an emerald green Umbrian hill, I need something different once a year.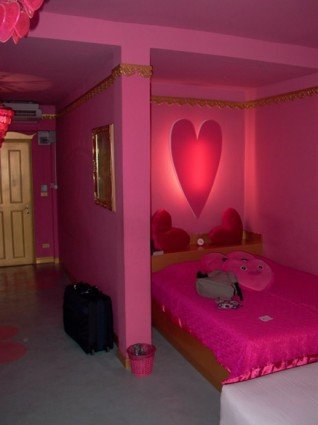 Fig 1: a bizarre Bangkok hotel where we stayed a couple of years ago, definitely it does not look like a home, but my daughter thought it was the best
However, after we have dealt with our  yearly supply of urban craziness, we tend to return to what we are used to, small homey B&Bs where people talks to us, we are hardly ever disappointed.
Fig. 2 This is what I am used to, my home
As for food, I am not interested at all in those funky-foamy-fusion-vertical concoctions. I need real, recognizable, local food. Preferably flat on the plate.
Everywhere I go, home food is central to my travel experience. Food is a focus of family life. Therefore savoring basic, every-day food is an opportunity for a deeper understanding of the local culture, its rhythm and needs.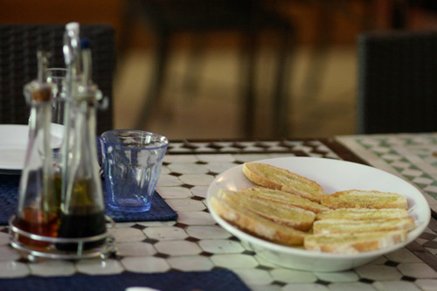 Fig. 3 Bruschetta: a plate of toasted crusted bread drizzled with fragrant olive oil, the quintessential Umbrian food  (Photo E. Hazard)
How do I find home food?
1) I get informed. What's special and what's best in the season when I will be there. I am appalled by some Italian travelers who are so happy to find good lasagna in Bali. I stay away from international food.
2)  I try to visit friends who live in interesting places. Friends are obviously  an invaluable source of local information. My friends tend to be foodies, I wonder why.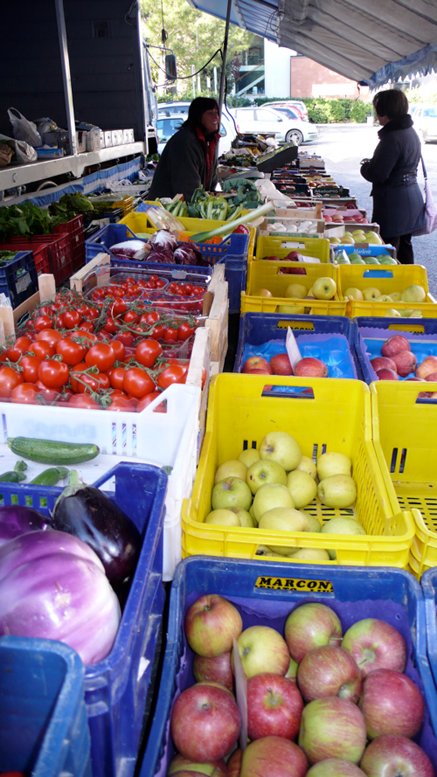 Fig. 4 By visiting a local market you get to know new and seasonal ingredients. Here is where I buy my vegetables in Assisi
3) I cross-check tips from local bloggers, guidebooks and review sites for small, family run restaurants, cafes, bakeries, markets, deli shops, etc. These places also make for good people watching.
4) I join a family-style cooking class. Yes, that's what  I do professionally and – I must admit – it's nice to be that one who's pampered. If one does not have local friends, it's a polite way to obtain seating at someone's home table anywhere in the world.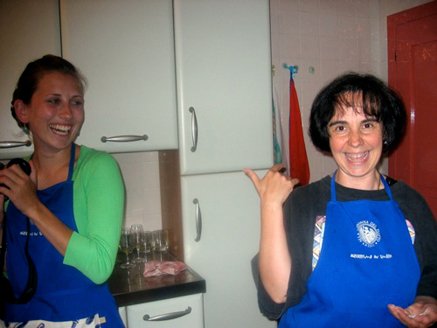 Fig. 5 Spending time in someone's kitchen is a way to experience another home away from home
5) I ask the hotel's concierge and nearby shopkeepers to indicate their local food joints.
That's how I plan my holidays. When I get somewhere I generally have a pretty good idea of what will happen for lunch and dinner. And snacks. And breezy breaks at leafy cafes. In between, we even try to do some sightseeing.