Now that my project about Tuscany over the seasons is over, I have decided to start a new project: Tuscany through my eyes. Well, more or less… I am planning on publishing one or more photos of Tuscany every week, and not just some beautiful photos, but images that "match" the way I see my beautiful region at that time of the year. I will publish photos that I have taken and photos that I have not taken but I wish I had! 52 posts to show you Tuscany the way I see it and feel it. Here are the other posts in the series.
Week 46 – Andy Warhol at Palazzo Blu in Pisa
I have already mentioned Palazzo Blu in several of my posts. It is probably my favourite museum in Pisa because it hosts a permanent collection on the first floor where you can see the various rooms of the old building, and, on the ground floor, it hosts fabulous temporary exhibits featuring some of the world's major contemporary artists.
Yesterday, a new exhibit was inaugurated: 230 works by Andy Warhol from the Andy Warhol Museum di Pittsburgh and some private collections.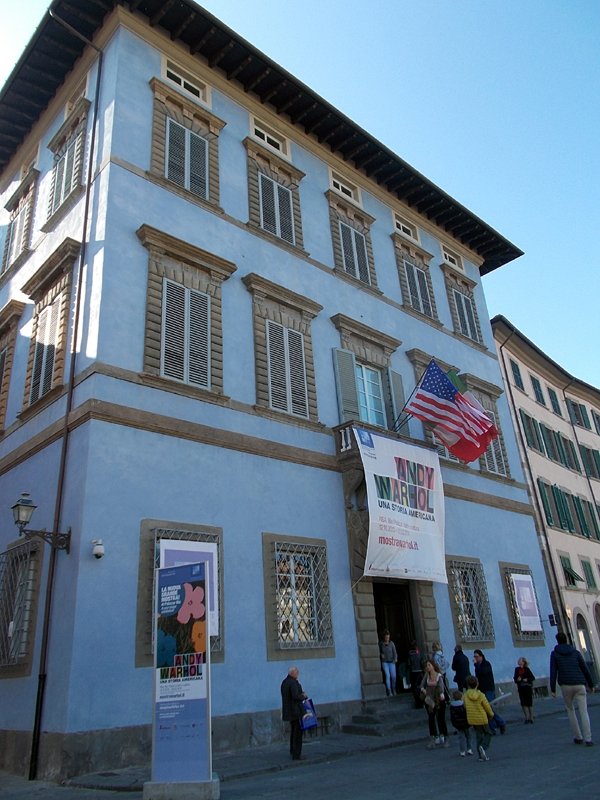 (Photo by Libert-Lab.com)
The perfect opportunity to visit Pisa. The exhibit will be open until February 2, 2014.
If you plan on visiting Pisa over the next few months, please check out our self-catering apartment Behind the Tower.