Now that my project about Tuscany over the seasons is over, I have decided to start a new project: Tuscany through my eyes. Well, more or less… I am planning on publishing one or more photos of Tuscany every week, and not just some beautiful photos, but images that "match" the way I see my beautiful region at that time of the year. I will publish photos that I have taken and photos that I have not taken but I wish I had! 52 posts to show you Tuscany the way I see it and feel it. Here are the other posts in the series.
Week 11 – Late winter in Pisa
Late winter is usually very nice in Pisa. The first spring-like day arrive, and students fill up squares and patios. This year, we are getting much rain, which is ruining this "late winter" routine, but being carnival and all, plenty of people still venture out in bad weather.
When we do get nice days, though, the city is indeed gorgeous.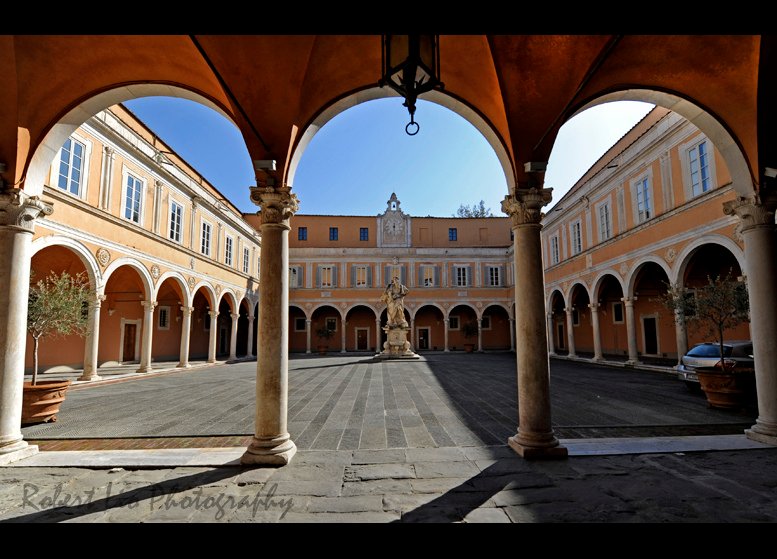 (Photo by Robert Lio)
The courtyard above belongs to La Sapienza, the first University building in Pisa and up until the earthquake of 2012, home to the University library and to the Faculty of Law. Unfortunately, since the earthquake, it has been closed and the city, the University and the national government are debating whose responsibility it is to fix the building…
Many of the students who were hanging around Piazza Dante, the square onto which La Sapienza opens, have now moved to Piazza dei Cavalieri, which has recently been repaved and brought back to its original splendour.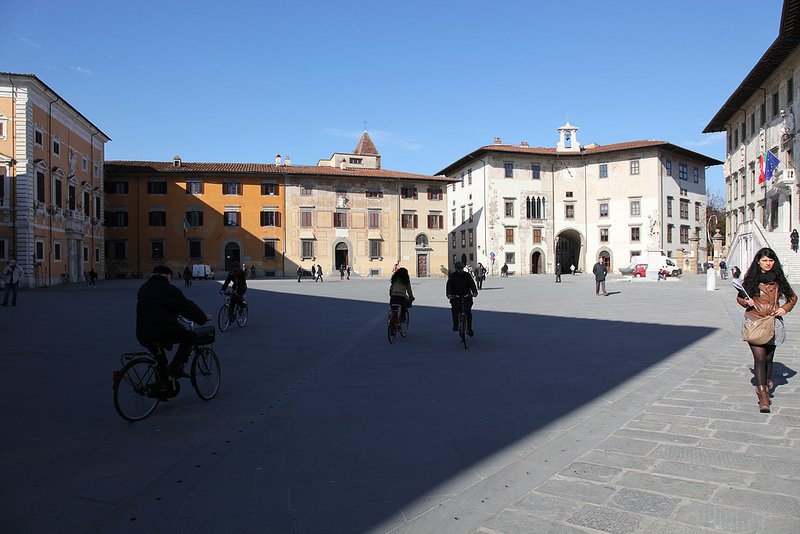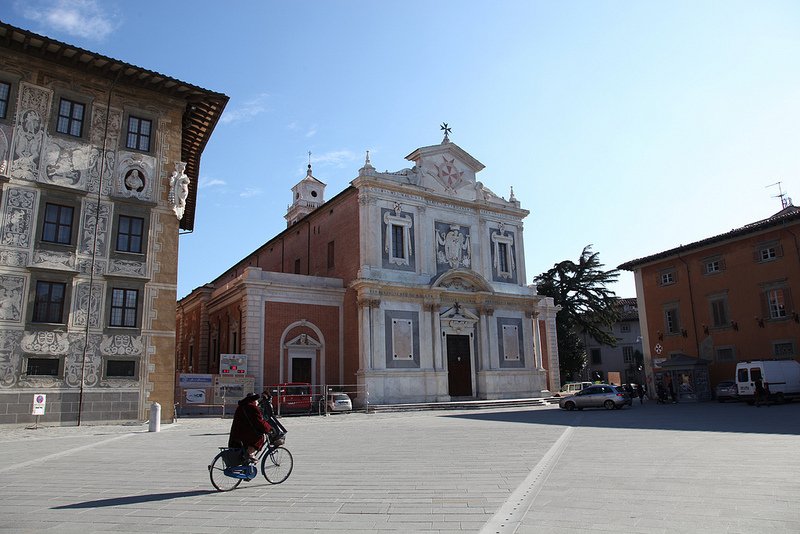 (Photos by JON6)
It is still quite chilly out, so wandering through the city at night, after a nice meal in the restaurant might not be always pleasant, but the days are short enough that one can enjoy the "city by night" even in the late afternoon.
(Photo by Alessandra Rampinini)
And nothing is more impressive than seeing the Cathedral all lit up when I go back to my car after work.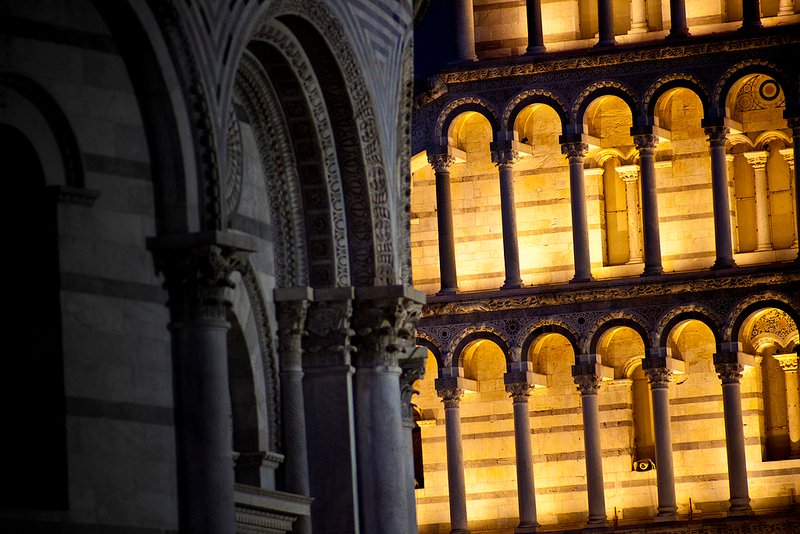 (Photos by Alessandra Rampinini)
If you are considering visiting the  city, please take a look at our holiday rental apartment in Pisa, Behind the Tower.