I know, I know. Most people love Italy for its climate: the sunny days, the dry weather that allows people to take many day trips and enjoy the outdoors. I am peculiar as far as the weather goes. I love the rain, the mists, the cool breeze, the grey skies. I love the weather that makes you feel comfortable indoors, curled up on your sofa with a good book and a cup of tea. Well, at least until that was possible… Now, with Liam there is no much curling-reading-sipping, and there is a lot of bending to pick up toys and holding tiny hands while he learns to take his first steps… Still, I couldn't wait for a night like last night. A handbook thunderstorm which left behind a beautiful overcast, misty morning.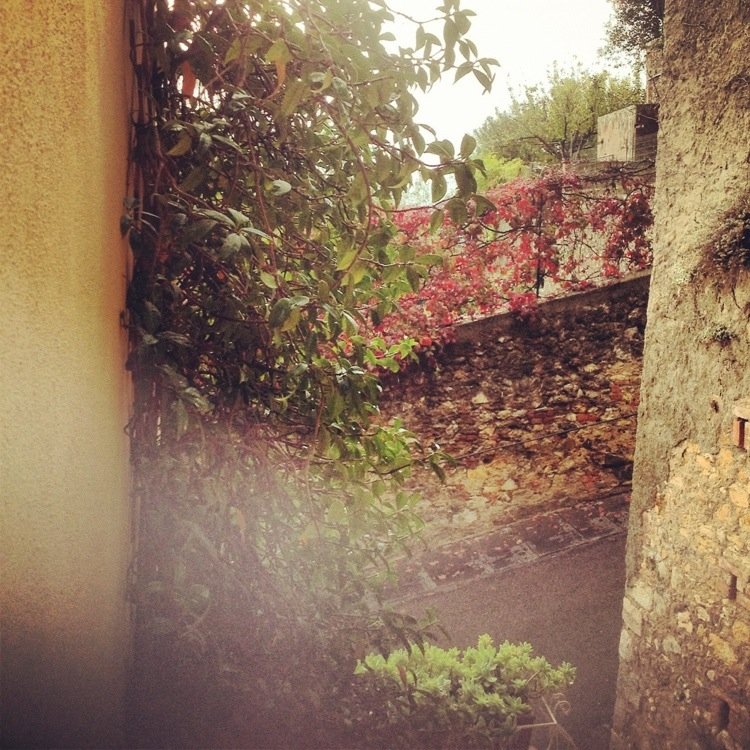 (A view of the village from the loggia at Casina di Rosa)
I was born in the wrong place, you might think. Maybe. Or maybe I get to truly enjoy these rainy days because we don't get many. They make for a nice change.
And they make it comfortable to use the oven to bake cakes (and indeed yesterday evening I did make pizza and bake a chocolate cake for today's breakfast…), or to prepare soups, polenta, and other autumn dishes. The fall turns my "nesting instinct" on, and I like it.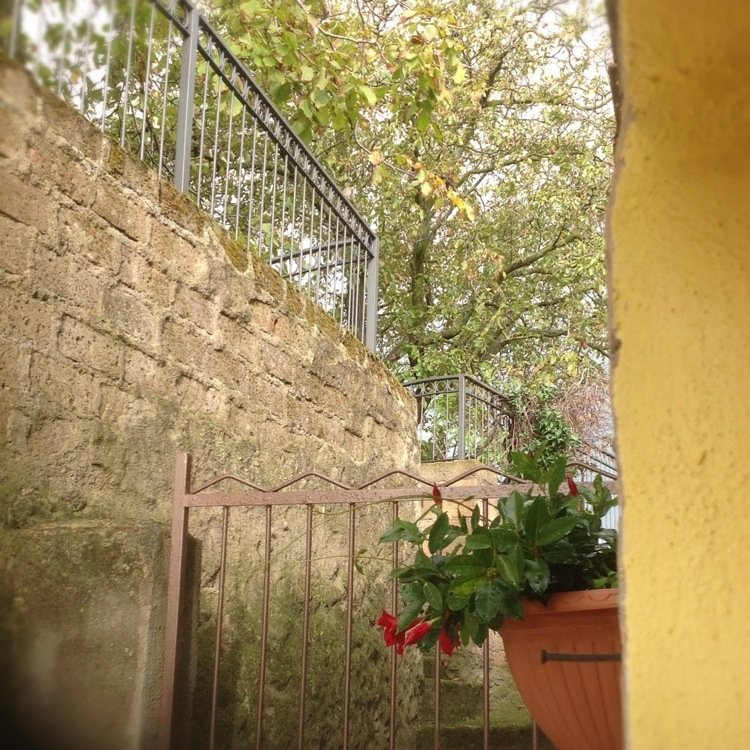 (The loggia at Casina di Rosa)
Besides, Tuscany is gorgeous in the fall I think. I went to tidy up Casina di Rosa this morning and the light after the rain was great. The details that I love so much about this little house seemed even prettier.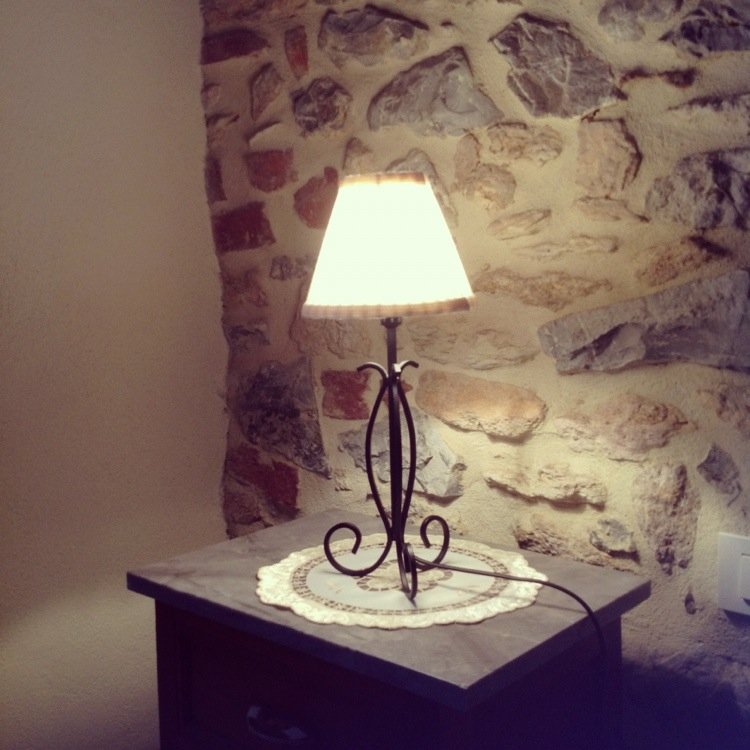 (A detail of the bedroom at Casina di Rosa)
I sometimes forget that what is now a vacation rental home in Tuscany was my great-grandparents' home a few years back. And not too many either. My great-grandmother Rosa died in 1984. If I close my eyes, I can still see her in her dark dress, with her long silver hair tied in a chignon held up by the old pins she had used all her life, sitting in her rocking chair knitting or sewing.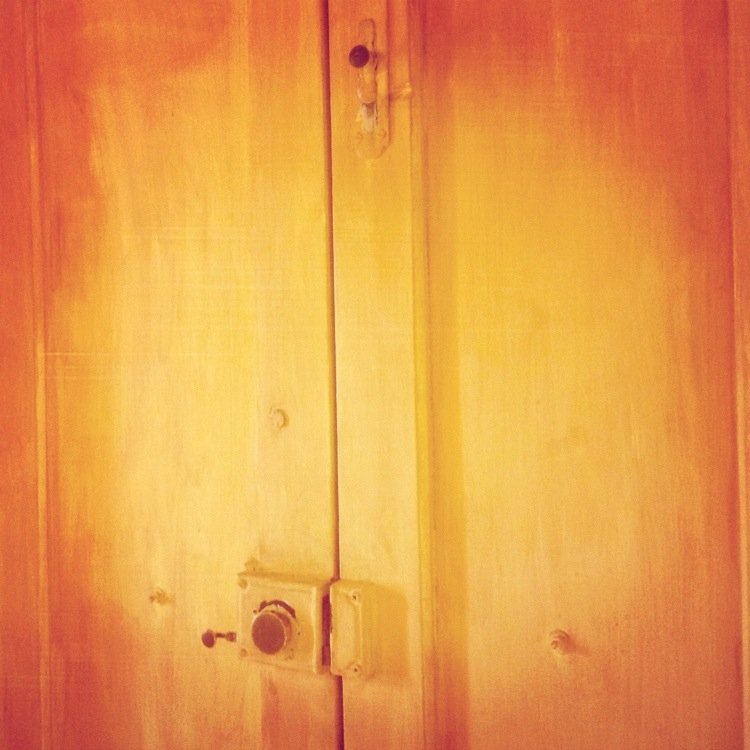 (The old door that my grandfather built in the 50's)
The name of the house means "Rosa's little house": that is how it was known in the village and that is the name we kept for it.