Just a very short post to wish you all a very very happy Easter! May it be filled with joy and sweets! I made some rabbit and flower shaped sugar cookies with royal icing to celebrate our baby's first Easter!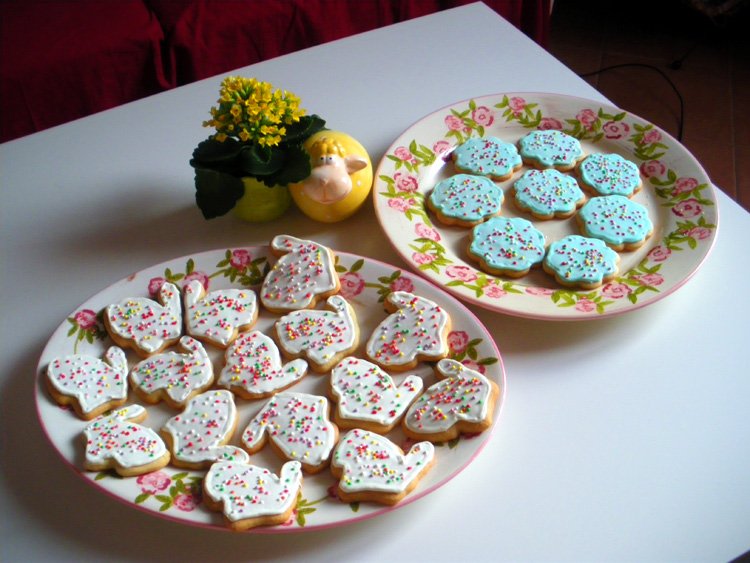 Actually, this was the second attempt, because I managed to mix up "baking soda" and "baking powder" and I ended up with some obese rabbit shaped cookies the first time! LOL
Truth be told, we also have some more "traditionally Tuscan" sweets, such as our village biscuits, called "ciambellini coll'unto". These are the ciambellini that my mum and grandmother made. They were delicious!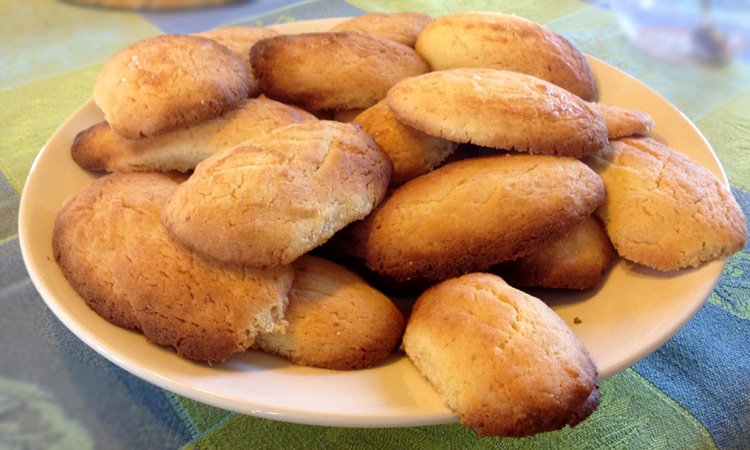 And today of course, we will have to have some "colomba", the traditional Easter dessert.
If you want to read more about Easter in Tuscany you can check out these older posts:
And I would also like to recommend the article about Schiacciata di Pasqua by my friend Giulia of Jul's Kitchen.
To you all a happy happy Easter!