This is the 15th post of a guest series. We ask friends and colleagues to share with us what the expression to "feel at home" means to them. We believe that to truly enjoy a place, you need to really experience it, to make yourself at home. This means different things for different people, but it is an essential part of our lives, both as travelers and travel professionals. The idea came from a post I published in March 2010 and that you can read here.
Returning Home
Since moving to Italy fresh out of college 45 years ago with two suitcases, a one-way ticket and a teaching contract I have called many places "home": a tiny attico penthouse, a 4th floor apartment where I could hear the bells of St. Peter's, then further out of town in a luxury condo complete with tennis courts and manicured gardens. There were a few "side trips" too: a year teaching in Genoa , a four year posting in Moscow, and long, hot summers at the Tuscan seaside .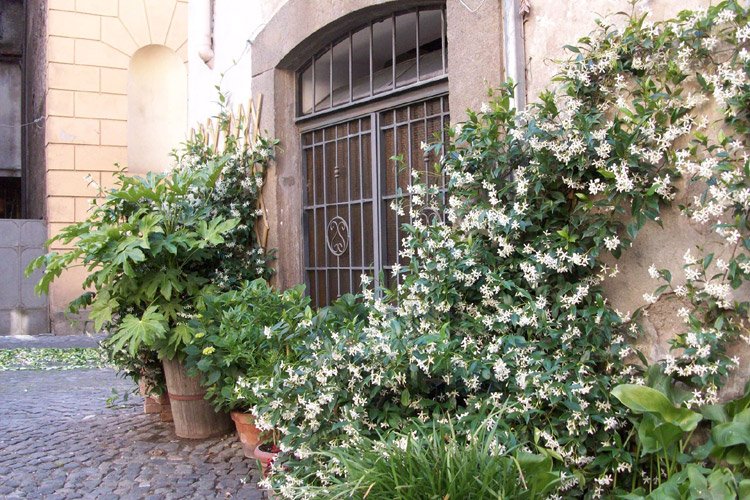 Along the way many things were collected which became part of "home": an improbable amount of books, some great antique furniture and art, friends, family and memories . These treasured possessions added up and help to make this old palazzo in an historic centre one hour north of Rome, my final, definite home.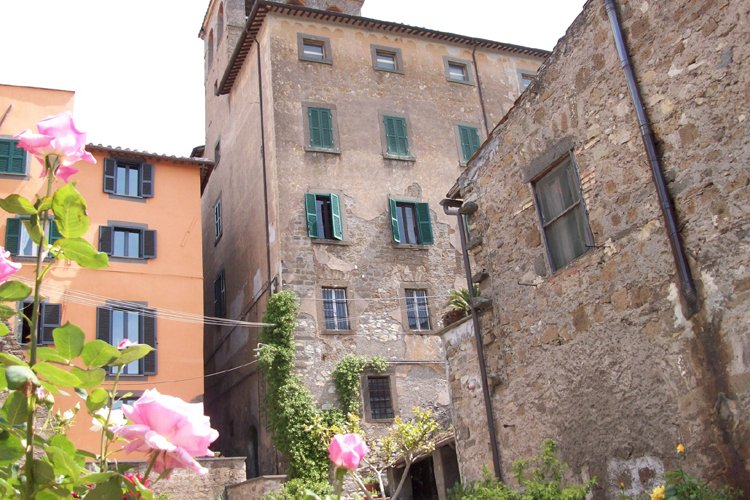 Without disturbing its past ghosts, but with hard work, planning, and a "black hole" of money for restoration, this abandoned old palazzo was returned to a semblance of its former glory.
Like other guest writers who traded the bustling city for life in a small Italian town I am thriving, not just surviving. Thanks to modern communications, internet, skype etc. there is no excuse for isolation or boredom, especially for creative and outgoing people.
We expats have so many benefits that our Italian born and bred colleagues lack: we are part of a global neighborhood of friends, colleagues and family who share our interests so if we don't agree with the local /national politics we can practically ignore them and turn to our larger, global neighborhood.
There is a down side to life in smaller Italian towns; everyone knows you and your business and its almost impossible to integrate completely. To become a bona fide member of the community you need to have lived there for at least seven generations.
Integration is easier for those lucky enough to marry a guy from the town. Its the British or American couples who, upon retirement, decide to move to Italy even if they have no links or connections, who have the toughest time. Unless fabulously wealthy, or sometimes because they are so well off, they have a difficult time of fitting in and feeling at home here, often becoming isolated, even angry.
This is why it is important to have a mentor who will help to ease you into the community, teach you the ropes and help to avoid set backs and problems. Your friend/mentor will tell you where the best food, wine, doctor, electrician and plumber can be found and more importantly, which are the trustworthy persons and who should be avoided.
In the past 4 years I have had the opportunity of passing several months of the year aboard luxury cruise ships as an enrichment lecturer. This gives me a chance to widen my circle of friends, promote central Italy and the books I have written about the area and to see my home with a bit of detachment.
It is a high powered, high visibility, luxury lifestyle that is shared with interesting, sometimes very demanding, people. The rooms/cabins are small but beautifully appointed, the meals excellent (although we miss our own olive oil and wine), there is world class entertainment and the opportunity to visit places in the Mediterranean, Aegean and Black Seas we otherwise would never have seen.
During these cruises, the ship becomes home and the staff and other passengers become neighbors. Although a wonderful experience, life aboard a cruise ship is artificial and highly structured, perfect for a short period but claustrophobic for the long haul.
Returning home at the end of each cruise season has made me more appreciative of my home, my town and our laid back lifestyle. As I enter my front door each time upon returning, I realize how good it is to be home again. Finally I can stretch out –literally and figuratively – to revel in being home again with my furniture, books and own private spaces around me again.