Yesterday, after a long day of work, we went to a new bar that has just opened right on the river bank in Pisa: Argini e Margini. To get to the bar you need to go down to a small sandy beach by the river Arno. The walk provides a very unusual perspective on the buildings of the Lungarno and the atmosphere is really cool. It is a "different Pisa", in a way.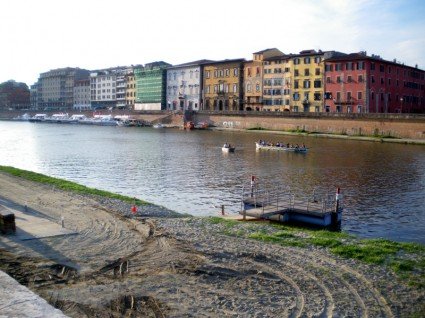 Argini e Margini consists of two small stalls with tables – a bar and a small booth where they fry seafood (squid and shrimp) –  and a floating seafood restaurant.
You can sit wherever you find a spot: we sat next to two perfect strangers, so it might be a good way to make new friends!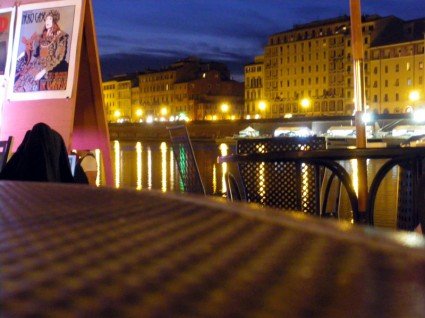 They serve aperitivo: you buy a drink and you can help yourself at the fingerfood buffet. Truth be told, there is not much to eat compared to other places in the city, mostly dipping sauces and bread, but the fried-food stall sells really good fried seafood!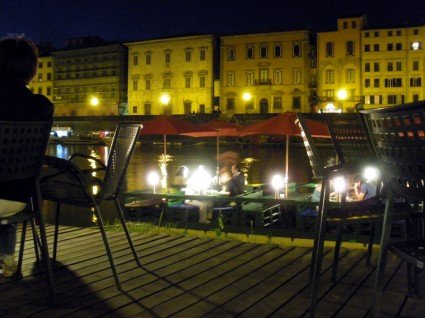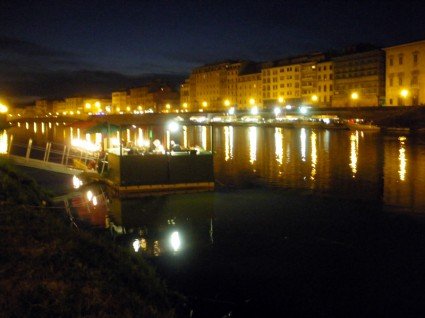 The bar serves wine, beer and cocktails. Actually, I found out that my allergy pills and mojitos don't go well together… and so I "had to" eat two servings of fried fish and vegetables to avoid getting too drunk! What a sacrifice!!!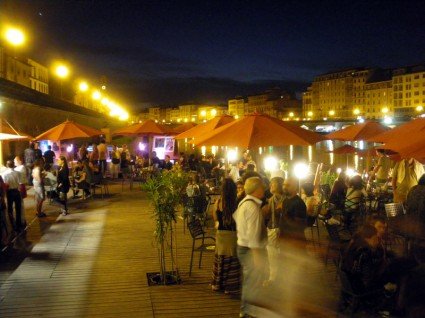 The place is not expensive, and the crowd is very laid-back. Yesterday there was an exhibition (Firehouse Rock Poster Expo) and music. At the weekend they have live jazz concerts too. I think I have found my favourite spot in Pisa to hang out in the warm summer evenings!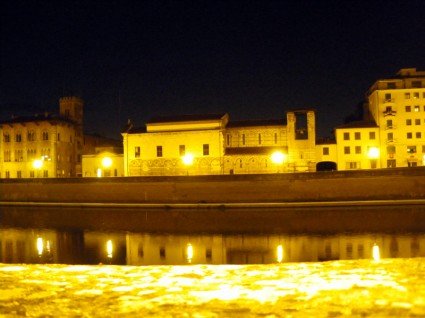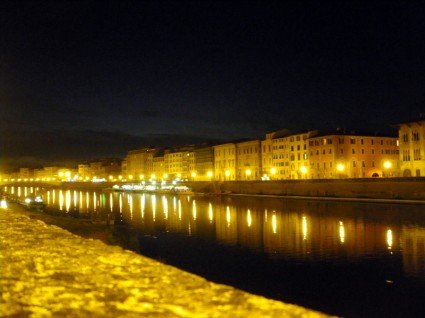 And I would like to stress once again that Pisa at night is really beautiful, and fun. There are so many new locales, pubs, events and exhibitions! Spending only a few hours in the city and then leaving to go to Florence or elsewhere is "a sin"!