Day 4 of the 31 day photo challenge is dedicated to "light". This time I had the perfect photo. I love taking pictures of the sunset when I am at my parents' place in the countryside. The countryside of Tuscany is awesome, no need for false modesty. And sunsets in Tuscany are (almost) always romantic, and spectacular.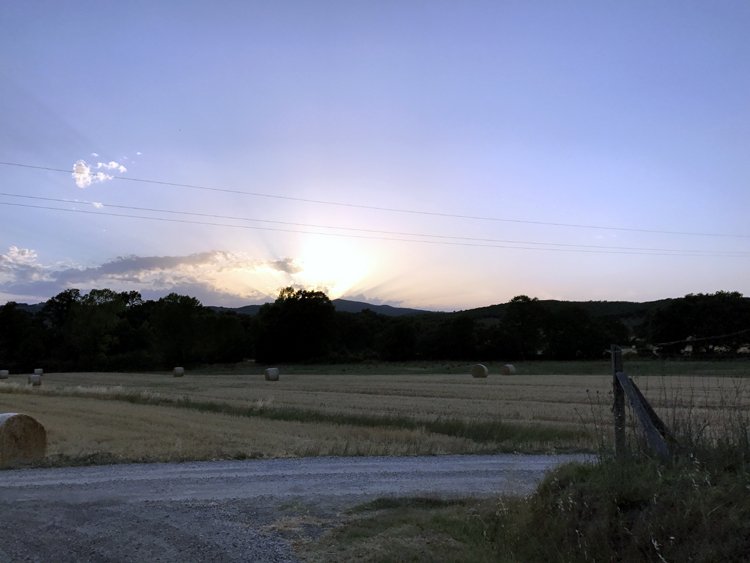 I loved the effect of the sun going down behind the hills of the Maremma.
We were driving home, after a day out at the farm, with the kids. They are never happy when we stop in the middle of the road because mummy needs to take yet another photo of whatever uninteresting stuff she takes picture of! But this time, they too were in awe. The light was just perfect.
Unfortunately, I am not a good photographer, and I only had my phone, so the photo doesn't do justice to the actual beauty of the sunset. But I still love this photo.
Looking for accommodation in Tuscany?
Look no further: check out our vacation house in Tuscany. Ideal base to explore southern Tuscany and a great deal! Top reviews available online!