Over the past few years, Pisa has invested quite a lot of energy and money in developing green mobility options. The city is very proud of its stations for recharging electrical cars.
An innovative new service has just been announced a few days ago: a new electric car-sharing service at Pisa airport called "Share'NGo" offered by CS Group.
Travelers to Pisa will find 10 electric cars called "ICar0" and produced by a company called GreenGO in a car-sharing station by the arrivals area. These small electric cars can cover up to 120km with one single "charge" which costs only  1,07 euros. They have no emissions and are extremely quiet.
The fee for this service is 20 cents per minute, that is 6 euros for 30 minutes and up to 48 euros per day. It should soon be possible to buy a weekly pass for 45 euros a day and a monthly pass at 40 euros a day.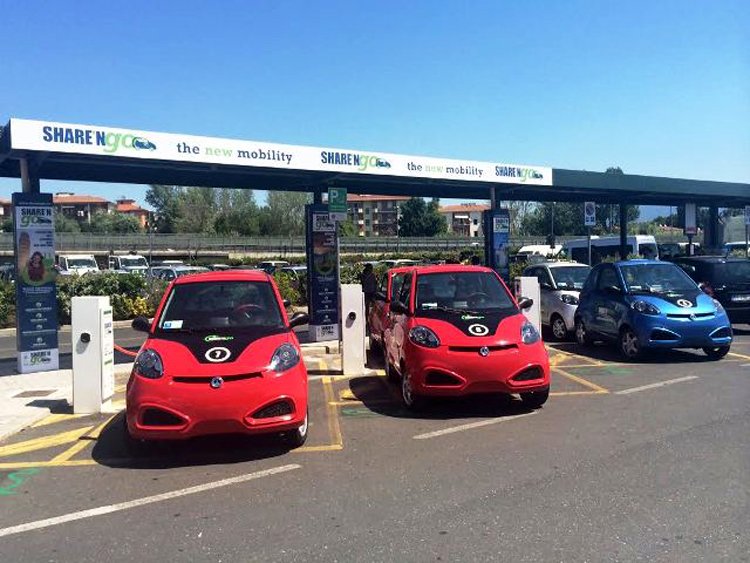 In order to take advantage of this great new car-sharing opportunity, travellers to Pisa will have to create an account on a dedicated portal (www.sharengo.eu) or they can visit the Share'NGo desk upon arrival at the airport. It will be possible to book a car ahead of time, pick it up, use it for a few hours to visit the city and surroundings and bring it back to the car-sharing station when you're done. Moreover, an app should be available soon which will allow travellers to sign-up for the service and book cars on their mobile devices.
What I find most interesting is the fact that ICar0 cars will have pre-designed tours already set up in their GPS system which will guide tourists to the landmarks of the area such as the main coastal destinations, cultural attractions, olive oil and wine trails, etc. A dedicated app will accompany the visitors on their tours and help them discover our beautiful territory.
This seems a great opportunity for the guests of our vacation rental apartment in Pisa. People choosing Pisa as their base really do not need a car unless they want to take a daytrip to see the countryside or one of the smaller towns in the area. This car-sharing service will provide an inexpensive opportunity to rent a car for just a few hours at a very reasonable price, and to save a lot of money on expensive gas too.