I always write in English, but this time I will have to translate my post to present a really neat event! I am joining in the fun of a very special "Advent Bingo" with more than 20 other bloggers.
The idea came from Silvia, the talented lady who has created a very successful travel blog, Trippando, which has quickly morphed from a single-blogger's effort to a sparkling community of Italian bloggers. I wish they could have English versions of their posts too, because most of them are truly brilliant.
I was very happy to join in the fun! From Dec. 1, and everyday during the Advent, one number will be drawn, which corresponds to the post of one of the participants.
The fil rouge of course is Christmas! You can follow this very special Advent Calendar on Facebook and Twitter through the #tag #tomboladellavvento !  And of course on participating blogs! Below you will find the complete lists of the participants!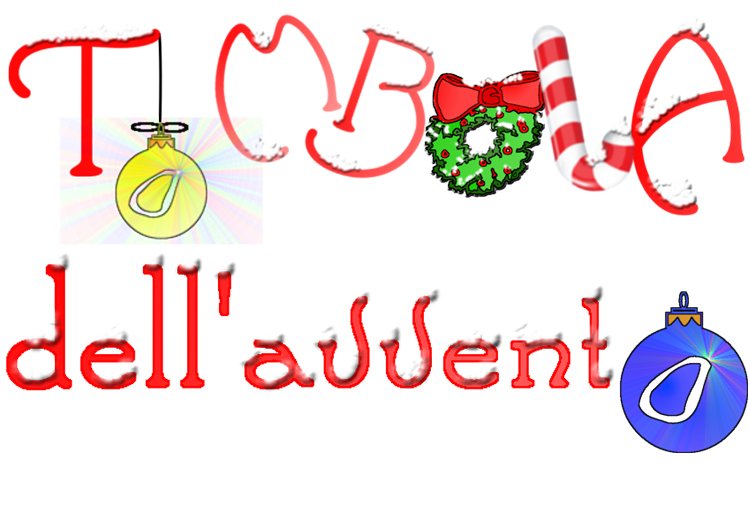 Scrivo sempre in inglese, ma questa volta devo proprio tradurre il mio post per presentare un'iniziativa davvero bella! Ho deciso di partecipare ad una "Tombola dell'Avvento" davvero molto speciale insieme a più di 20 altri bloggers.
L'idea arriva da Silvia, la mente in moto perpetuo che sta dietro a un blog di viaggi di grande successo, Trippando, che si è rapidamente passato dal rappresentare lo sforzo di una sola mano a una prolifica comunità di bloggers italiani. Io spero che un giorno comincino a tradurre i loro post anche in inglese perché per la maggior parte sono eccellenti. Sono stata molto felice di unirmi all'allegra combriccola della Tombola dell'Avvento.
Ma come funziona? Dal 1 dicembre e per tutto l'avvento, verrà estratto un numero al giorno e sul blog corrispondente a quel numero sarà pubblicato un post dedicato al Natale.
La Tombola dell'Avvento si può seguire su Facebook e su Twitter come #tomboladellavvento, oppure sui i blog dei singoli partecipanti che daranno notizia anche dell'uscita dei post degli altri bloggers.
Ecco una lista completa dei partecipanti!