This is the second post of a guest series. We ask friends and colleagues to share with us what the expression to "feel at home" means to them. We believe that to truly enjoy a place, you need to really experience it, to make yourself at home. This means different things for different people, but it is an essential part of our lives, both as travelers and travel professionals. The idea came from a post I published in March and that you can read here.
At home away from home in Hungary
Last year my wife and I decided that we wanted more than just a holiday.  We wanted to really experience a place at a deeper level than we normally do as sightseeing tourists.  So we packed the car and headed across the continent in a three-month trip to Hungary.
The journey across Central Europe from the UK was itself a great experience, but what we were really looking forward to was making ourselves at home in Hungary's capital city of Budapest.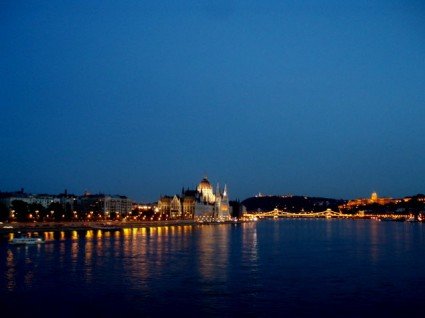 When we reached Budapest after 1000 miles of driving, we certainly did not feel at home as we tried to navigate the busy city streets with its dense traffic, tram tracks, one-way systems and complex junctions.  Nor did we feel much better when after several stressful hours we found our accommodation on what looked like a slightly dubious back street.  However, a couple of months later when it was time to start packing up and head back home again, we found ourselves feeling unsure about where home really was, since Budapest had become out home away from home.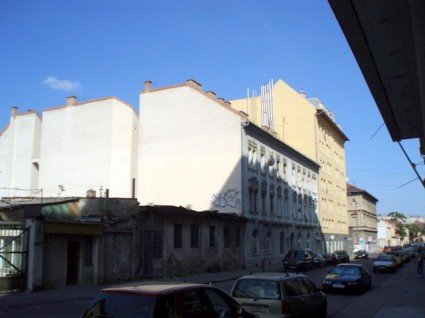 So how did a place that felt so foreign and stressful when we first arrived come to feel like home?
1. Local Knowledge
There is only so much that you can learn from guidebooks and the best guides are normally the people with local knowledge.  However, we weren't looking for a tour guide of the landmarks and historical sites at all.  We wanted to be the people with the local knowledge – to get a feel for how the local people really live.
The best way to do this was to simply do what we would do if we moved to a new town in the UK.  We stayed in a residential area away from the main tourist areas and explored the city extensively on foot and by bicycle, aware of the fact that the lives of real people don't always take place in the big city squares, but the small lanes where you find your local grocery stores, markets, cafes and parks.
2. Home Cooking
Surely few things make you feel more at home than good home cooking.  We were never going to feel at home for this length of time staying in a hotel and eating out in restaurants every day (nor could we afford to do so).  We wanted to get up in the morning at breakfast in our own kitchen, and then be able to come home at night and cook our own meals, which is why we rented a furnished apartment with a fully equipped kitchen.  This not only gave a sense of normality by being able to have meals at home whenever we wanted to, but it also meant shopping for groceries, and if I dare say it, cleaning up after ourselves, which in a strange way gave us a sense of ownership and made us feel that the apartment was our own.
3. Favourite Hangouts
Wherever we live, we always find special places that we enjoy going and spending time, whether it's a place to go shopping, a cafe, a place to go for walks or whatever.  Get to know a place well enough and you'll find some favourite places where you regularly like to spend time.  In our case we love to go for walks by the river, have picnics at Normafa on top of the Buda Hills and enjoy the tasty but extremely unhealthy food across the road from our apartment at Fanyuvo cafe, with its rustic log cabin interior.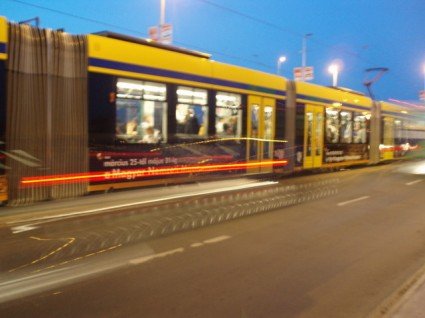 4. Take Something with You
Whatever it might be, everyone has a few possessions that they always associate with home.  You can't take everything with you, but sometimes it's nice to take a few special things.  In our case, the most significant thing we brought with us was in fact our car, which as well as being a familiar item from home, actually made us feel as that if we had driven there, then we couldn't be very far from home.  We also brought along our cuddly orang-utan Koyah, so we always had a friendly face to keep us company wherever we went.
5. People
I've always believed that home is not where the heart is, what with whom the heart is.  Basically, feeling at home is in many ways more about people than about place.  The most important thing of course was that my wife and I were together, but we also had friends and family visit while we were there.  It's funny how little you can see people who live just a short drive away, but when you travel to another country you suddenly have people queuing up to come and visit you.
On top of that, the attitude of the local people is very important.  We found Hungarians to be extremely welcoming, and there was not one occasion when we were made to feel uncomfortable or excluded.  The language barrier in Hungary does make it difficult to get to know people, but just seeing familiar faces around the local area and in shops and cafes where we regularly went was very important, especially those people who even though you can't speak their language, recognize you and give you a smile whenever they see you.
If we'd stayed longer then learning the language would certainly have been the final ingredient to feeling truly at home away from home in Hungary, but that will have to leave that the next time.