Monday was Slow Living Day. The theory behind Slow Living is "to have the courage to stop, ponder and make your own choices before external events and trends will sweep you away" (http://www.slowliving.info). We run most of the time, so the Slow Living Day was a nice opportunity to slow down a bit.
We decided to take the day off, and spend an extra morning in Civitella, rather than coming back to Pisa on Sunday evening.
It was a beautiful, sunny morning. We went to see some friends who have a fabulous agriturismo near the village and then we decided to drive back to Civitella via some smaller country lanes. Even in the area where you live there are always places you have never visited and small roads you have never driven on.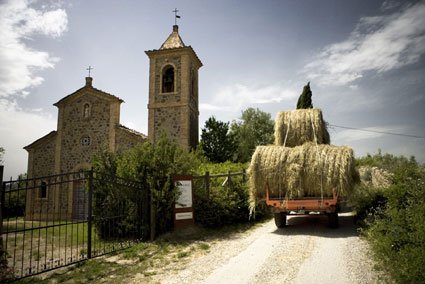 We drove on the old Via Leopolda (check this Tuscany travel tip I wrote for the Velvet Escape blog), passed by the Castle of Monte Antico and then took a very minor road cutting through the countryside until it joins the ex223, halfway between Casale di Pari and Paganico.
We didn't expect the whole road to be unpaved, but it was a nice suprise. It is lined by cypress-trees and runs through woods and fields. You essentially drive through quintessential Tuscany, crossing small streams, passing by mild Maremma cows that eat their hay, and sometimes, when the trees by road open up, you get a fabulous view over the river Omrbone Valley, towards Monte Amiata and the Val d'Orcia.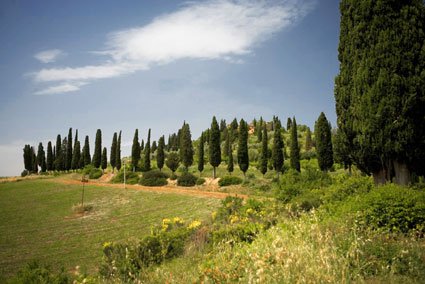 Then we followed the old road that leads to the old Ardengheschi Abbey and then re-emerged in Civitella after passing by the old "Fonti".
It took us almost 30 minutes to drive 15km! But it was well worth it!
Other resources about Slow Living: