Olive tree pruning season in Tuscany generally falls around Palm Sunday, and it's a big deal.
Looking at things with different eyes can be surprising and rewarding, especially on a spring-like day.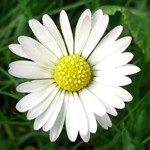 There are apparently insignificant events out there that have the power to slow things down and make us think. Like a small daisy in a winter garden.